Bandari Sausage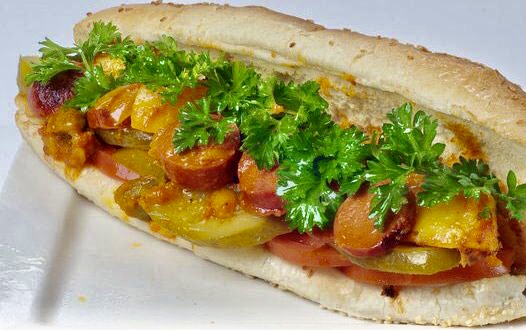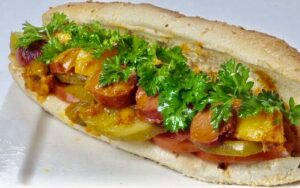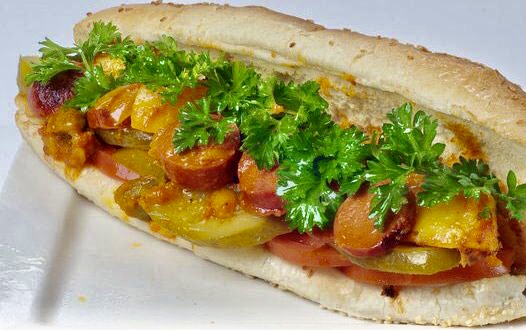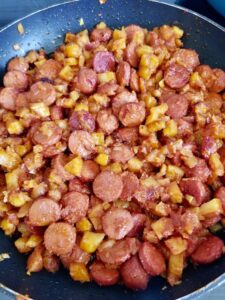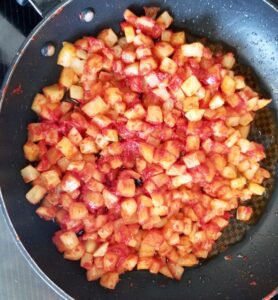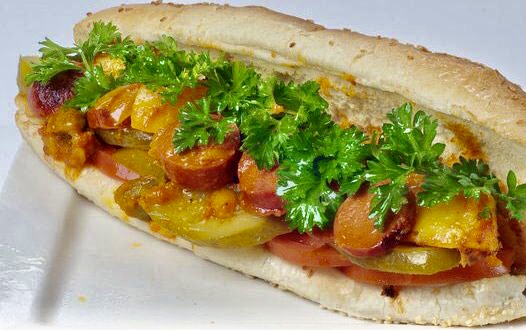 Bandari Sausage
Bandari Sausage is a staple fast/ street food in Iran. It consists of beef sausages, onions, salt, pepper, cayenne pepper & tomato paste. In recent decades, potatoes & ketchup have become a common addition. I do not recommend the ketchup version. It is usually served as a warm sandwich.
The word 'bandar' means 'port' & this food is known to have originated from the southern region & port cities of Iran. Digging into its history though, the first sausages were actually imported through the northern port of Bandar Anzali in 1928. In 1930, the importer built a factory in BandarAnzali & started producing 80-100 lbs of deli daily.
He moved his workshop to Tehran in 1933 & partnered with ArezoumanAvanessian & continued production on a larger scale.
In 1958, the largest deli factory of its time called 'Arezouman' opened near Tehran & to date, those who had the pleasure of tasting its fantastic deli will tell you that no #deli in the world tastes better.
It now operates under a different name but its memory will forever live. Most Persian grocery stores carry similar items & they taste pretty darn close to the original!
Ingredients
3

medium potatoes, cut into ½ inch cubes

2

medium onions, diced

5

tbsp

tomato paste

4

ballpark sausages, sliced ½ inch thick on a diagonal

cayenne pepper to taste

salt & pepper
Instructions
Heat 3 tbsp oil in a pan & cook potatoes for 20 minutes on medium heat until slightly golden.

Add tomato paste, diced onions, salt, pepper & cayenne pepper to your desired heat. Continue cooking for ~ 5 minutes until tomato paste is fragrant & turns colour. Add sausages to the pan. Cook for about 15-20 minutes on medium-low heat, stirring constantly so the tomato paste doesn't brown, the potatoes turn golden & the sausages get a nice sear on both sides.

Make a sandwich & add pickles, parsley, and a dab of mayo or just be creative & make it your own.
A bit more about this dish: