Tasty Food Recipe In Toronto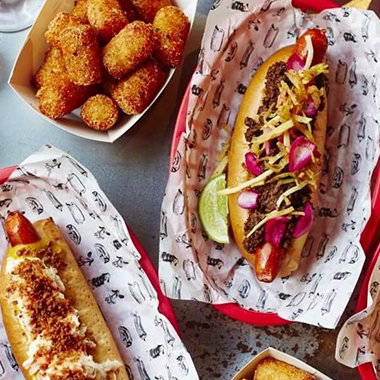 [vc_row][vc_column][vc_column_text]
Finding Tasty Food in Toronto
For most people food might just be a necessity but for us in Toronto it's a much bigger deal. With an ever – growing food industry; new restaurants are constantly opening, smaller businesses are making innovations, and chefs are pushing culinary boundaries. There are so many options to choose from.
It can be overwhelming for most people to choose what to eat because everything looks so good. The big chains are thriving but so are the small businesses. We, at Nazari's Touch, have years of experience with food, so let us guide you to the must have things in Toronto.
A Guide to the Most Tasty Food in Toronto
Arctic Char
The Arctic Char is a cold water fish that is known for its perfect skin when it is cooked properly. It is a beautiful combination of crisp on the outside and soft on the inside. These fish are ethically raised with rainbow trout and when you consume it, it benefits both your body and your pocket because of how healthy and inexpensive it is. If you are a seafood lover living in Toronto, you need to try this.
Beer Braised Short Ribs
The short rib movement started almost a decade ago and it's still going strong. Trying short ribs is always a great experience since everyone gives it a different touch. Since Toronto is a hub for all sorts of international cuisine; the short rib got its popularity with the introduction of the Korean short rib cut. The Korean ribs were much thinner, however different innovations lead to the thick ribs and eventually the bear braised ribs. It can be flavored in a number of ways and each one tastes amazing. If you are a beef lover then you need to try it out!
Pork Tenderloin
Do you know there is a delicious pork dish that also has a low fatty content? The pan seared pork tenderloin is perhaps the most versatile cut of protein. This beautiful dish is a must try for everyone.. It has so many flavors packed in it that you will be surprised.
Sloppy Joe
Listing down the must haves and not including the classics like a good Sloppy Joe is impossible. This classic sandwich has tasty ground beef, onions, tomato sauce and other seasoning served with toasted bread. This is perhaps the epitome of tasty food in Toronto for most people!
Pulled Pork
This is not a Toronto specific dish but still has been becoming very popular amongst the food lovers in Toronto. This pork dish is juicy, rich in flavor and very fulfilling. If you are looking for a wholesome meal then you should definitely try the pulled pork.
Toronto has a very diverse population which is why the food here is also very rich and diverse. If you are living in Toronto, you must try the above mentioned dishes at all costs. However, if you are someone looking to save money, you can even make these at home with Nazari's Touch' premium spices. Our amazing quality spices have got you covered!
[/vc_column_text][/vc_column][/vc_row]