Tasty And Healthy Food In Toronto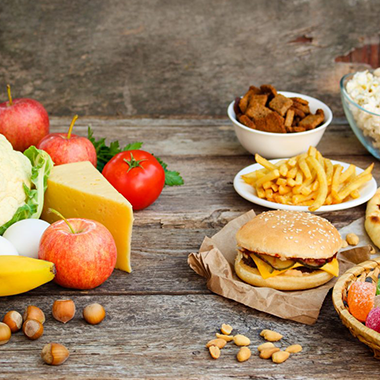 [vc_row][vc_column][vc_column_text]
Exploring the World of Healthy Food in Toronto
Eating tasty is not enough, eating healthy is what matters more. Make sure that you are not just nourishing your soul by eating all kinds of delicious foods but also taking care of your physical health by incorporating healthy food from time to time. While Toronto is most definitely known for the variety of different cuisines it serves from around the world, healthy eating options have also become really popular with time as people are becoming increasingly conscious of their health.
Let's explore the growing market of healthy food in Toronto and Canada.
An Easy Guide to Healthy Food in Toronto
Whether you think of your body as a temple or as amusement park, sometimes it can be both.
Keto
The Keto diet has become very popular over the years, worldwide. Similarly, it has also taken the Toronto food industry by storm and has greatly benefited health conscious people. Keto is a high fat, low carb diet that does not include sugar, legumes or grains. This forces your body to burn fat instead of carbs in order to get energy. Today, many places in Toronto serve Keto options and some have their entire menus dedicated to Keto. Some of these foods include salads that are packed with plant and animal protein, beef and turkey burgers, salmon fillets, burrito bowls and what not. With the wide range of food choices you have with Keto, you no longer have to worry about giving up on taste.
Vegan
Vegan is not just a way of eating anymore, it has become a lifestyle. Just like the rest of the world, Toronto too has a large Vegan population. A decade ago finding Vegan food could've been a challenge but now there are tons of restaurants serving delicious Vegan food. Restaurants serve burgers, pizzas, bagels, waffles, smoothies, ice-creams and everything that you can ask for, purely Vegan. If you are looking for amazing Vegan options, Toronto will never disappoint you!
Paleo
Amongst the other healthy eating options, Paleo is still relatively unpopular in Toronto. It is based on the presumed diet of the early humans. It is similar to Keto however, unlike Keto it focuses more on specific food categories. Paleo mostly includes eating fish, meat, vegetables and fruits while completely avoiding grains, processed food and dairy.
Even though it is still new to the wider population, many eating spots in Toronto have incorporated it. If you are looking for healthy food in Toronto, you must try the Paleo bowl. It includes hem and sunflower balls, lemon tahini sauce, and sauerkraut and horseradish chimichurri. This fulfilling yet healthy meal will definitely make you feel good!
It is safe to say that Toronto is slowly becoming the hub for trendy, yummy yet healthy food. New businesses like Nazari's Touch that have stepped in the market aim to contribute to this growing cluster of healthy food based in Toronto. With its premium range of spices and a wide range of healthy recipes, Nazari's Touch will satisfy all your food related needs.[/vc_column_text][/vc_column][/vc_row]