Food Industry In Toronto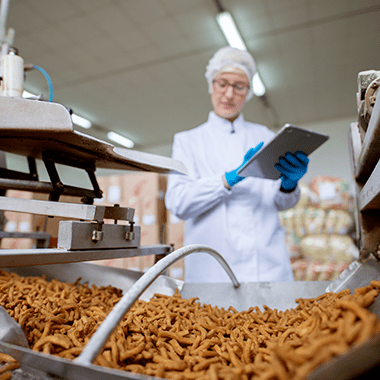 [vc_row][vc_column][vc_column_text]
Exploring the Food Industry in Toronto
The food industry worldwide has grown tremendously over the past few decades. It has become even more complex and diverse compared to what it was once. Even though the onset of COVID-19 eventually paused the food industry for a while, increased home deliveries and online orders, the food industry in no time retained its position.
Similarly, the food industry in Canada and specially Toronto has grown too. In fact, it is estimated that Toronto may become the center of food and beverage world as the Food and Consumer Products of Canada (FCPC) has been continuously trying to make it happen. This means that in the next few years the food industry will expand exponentially and people will be consuming from all sorts of local and international chains.
As the food industry expands, more and more people from around the world are becoming a part of this industry. Nazari's Touch, too decided to join this cluster so that we can bring our unique and diverse taste to the diverse population of Canada. Let's dive into the reasons why Nazari's Touch decided to join this phenomenon .
Information on Why We Joined the Food Industry in Toronto
A Natural Supply Chain Hub
As a new business, we wanted to establish ourselves where we can grow naturally and the Toronto food industry is just the place for that. Although, there has been conscious efforts by the GTA Food and Beverage Cluster to improve Toronto's food industry, it is safe to say that it has been growing on its own prior to these efforts. Since it has easy access to much of the North American cities, it was a smart choice as a food manufacturer for Nazari's Touch to become a part of the Toronto food industry.
Increase in Food Industry Education
It is very important for us that we operate in an industry that is also well educated about the work it's doing. There has been a significant increase in education in fields like nutrition , hospitality, food technology, and agriculture resulting in a new generation of highly qualified employees. With the growing education in this field, Nazari's Touch has strong faith in the Toronto and Canadian food industry and its ever growing potential.
Promoting Innovation
What we need the most today is an industry that just doesn't promote the traditional ways but also the new bolder and innovative choices made by the manufacturers. The Toronto food industry is doing just that! Moreover, the Canadian government has been making constant efforts to promote new research and funding programs.
Supporting Small Businesses
Nazari's Touch is relatively new and small compared to the already established names. Although we greatly believe in the flavor and quality of our premium spices, we also understand that thriving in such a huge competitive industry could be difficult. However, to our relief, the Toronto food industry has been constantly supporting small businesses. Major steps such as the Toronto Food Business Incubator are also on their way to further help smaller businesses.
The food industry in Toronto is a game changer; we highly trust it and look forward to becoming an integral part of it. Check out Nazari's Touch store to learn more about us.[/vc_column_text][/vc_column][/vc_row]