Frittata Alle Erbe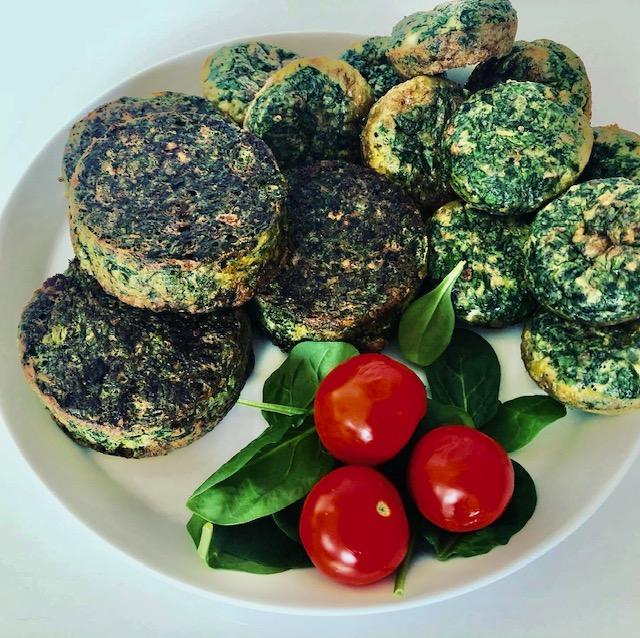 Persian Style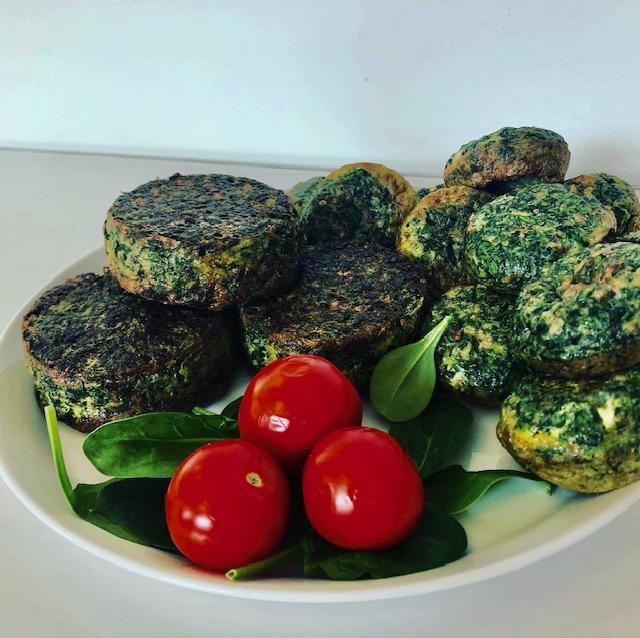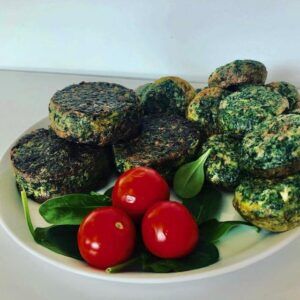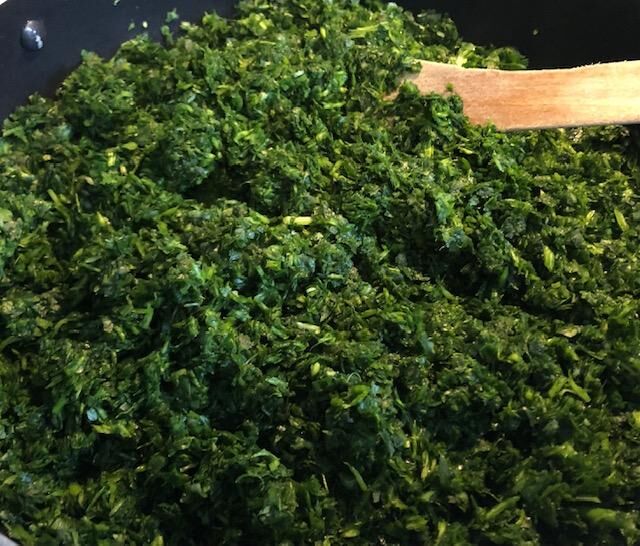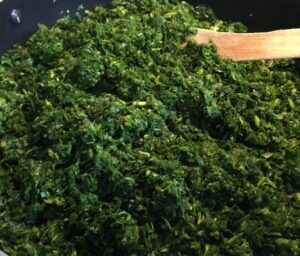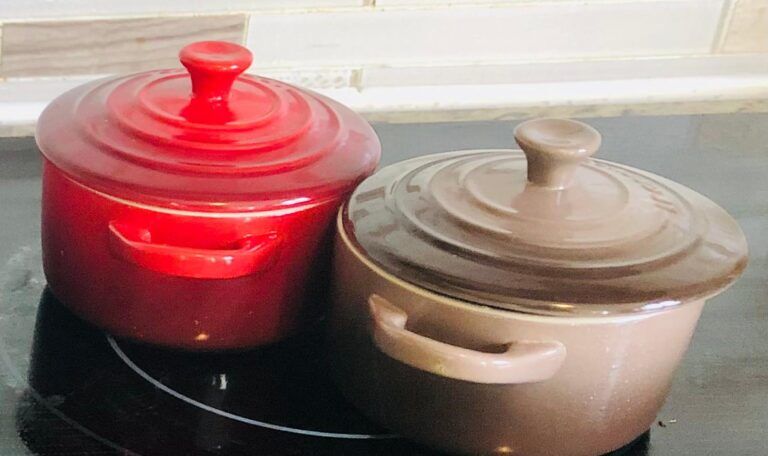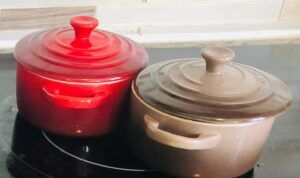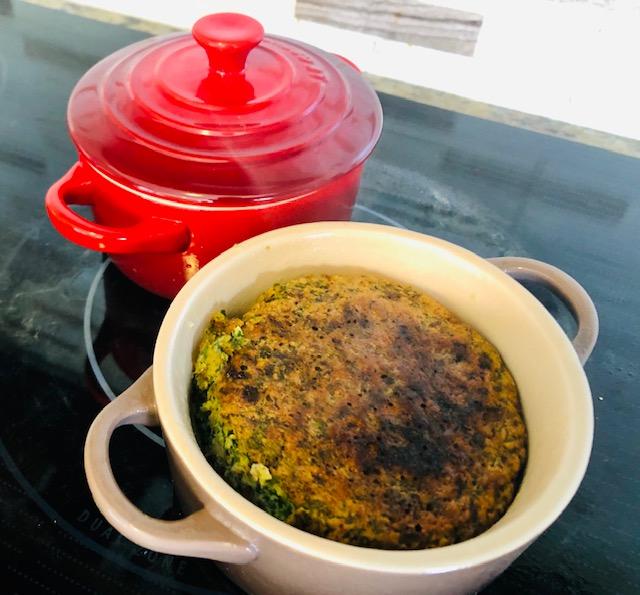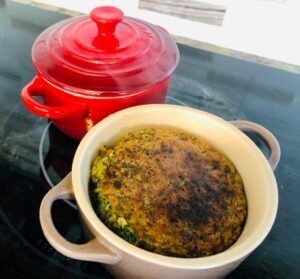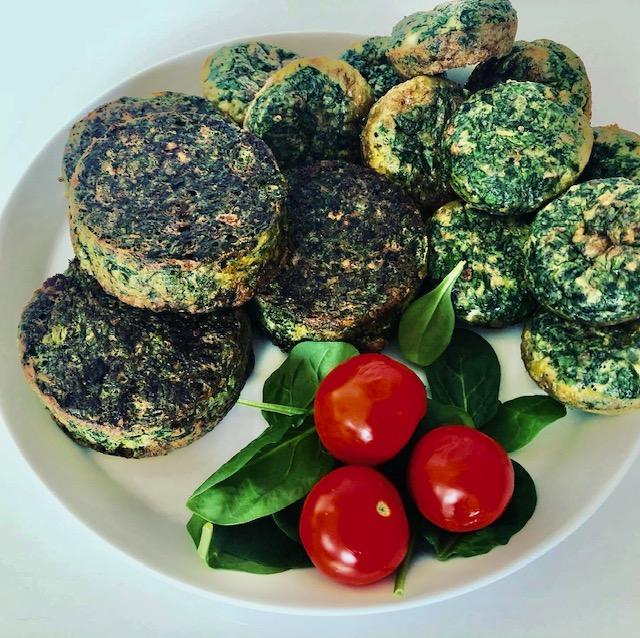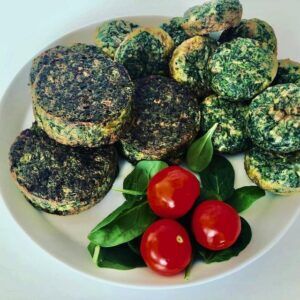 Frittata Alle Erbe - Persian Style
There's nothing like the aroma of freshly chopped herbs. This delicious vegetarian food classifies as a frittata and the herb blend is typical to ones used in the Persian cuisine. The blend varies slightly from region to region and they are all delicious.
Eaten on its own or sandwiched with chopped tomatoes, pickles, a bit of hot sauce and lettuce, it makes for a great main or snack.
You could use a food processor for finely chopping the herbs but old schoolers believe the machine makes the herbs water more while chopping using a sharp knife doesn't press the herbs.
There are variations that mix chopped walnuts and/ or barberries with the herb mixture and I have noted them as options. We tend to like it plain as the flavour of the cooked herbs is quite rich and satisfying.
You can cook it in a larger pan, or do smaller portions like we do in Le Creuset mini cocottes (link below) or your everyday muffin trays.
Ingredients
14

oz

chives

finely chopped - about 400 grams

3.5

oz

green onion - green parts only

finely chopped - about 100 grams

11

oz

cilantro

finely chopped - about 300 grams

7

oz

flat leaf parsley

finely chopped - about 200 grams

3

sprigs

dill, thick stem removed

finely chopped

1

oz

spinach leaves

finely chopped - about 30 grams

3

cloves

garlic

pressed

1

tbsp

all purpose flour

2

tbsp

vegetable oil

5

ea

large eggs

1

tsp

salt

½

tsp

freshly ground black pepper

¼

cup

barberries

soaked and drained - optional

¼

cup

walnuts

finely chopped - optional
Instructions
If using mini cocottes or muffin tray, spray it/ them generously with oil to avoid sticking. That will be the only oil used. Preheat the oven to 350 degrees Fahrenheit.

If using a large 2-3" deep pan, heat the 2 tbsp of vegetable oil on medium - low heat on the stovetop.

In a large bowl mix all the herbs, eggs, garlic, flour, salt, pepper and optional ingredients if desired. Mix well with a fork until all ingredients are combined and you end up with a smooth mixture. If you need force to mix and move your fork, add another egg. Once mixed, pour the mixture into your pan/ cocottes/ muffin tray and with a spoon, smooth the surface.

Place lids on cocottes/ place foil on top of muffin tray and cook in the oven for about 15 minutes. Remove from the oven, gently remove the frittatas and flip them. Place the lids/ foil back on and cook for another 10 minutes.

On the stovetop, you would place the lid on the pan and cook for about 15-20 minutes, then remove the frittata, flip it back onto the pan and cook for an additional 10 minutes.

Remove to plates to cool down a bit and serve.
LE CREUSET MINI COCOTTES LINK:
https://www.lecreuset.ca/default/set-of-4-mini-cocottes/CA-SET4PG1160.html?gclid=CjwKCAiAsaOBBhA4EiwAo0_AnBLqk60_fSBnsrMuTjucLBThs-mmO8TuxL2vgLomTF1LYU9r_dS47RoCO9AQAvD_BwE