Celery Stew – Persian Style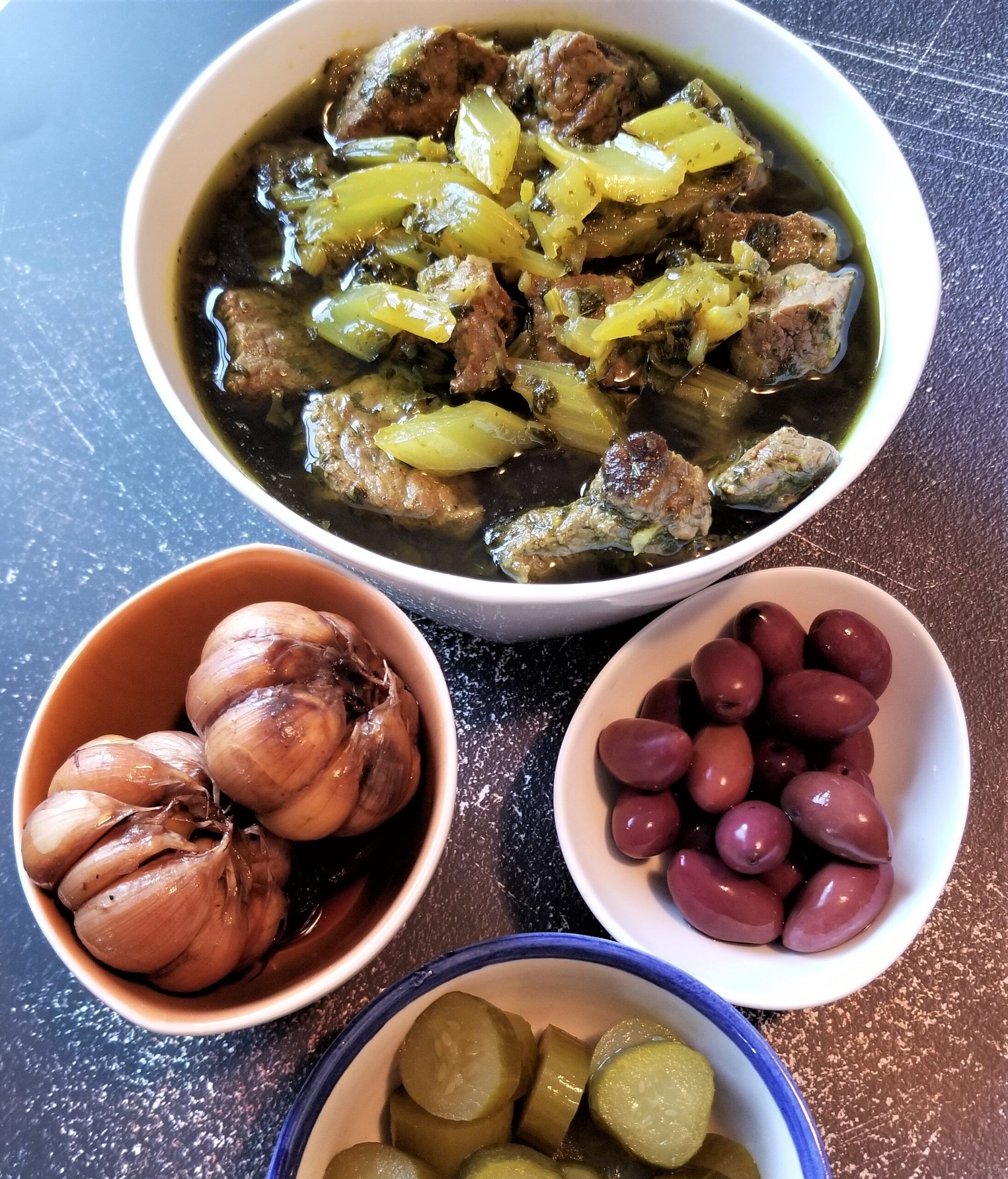 (Khoreshte Karafs)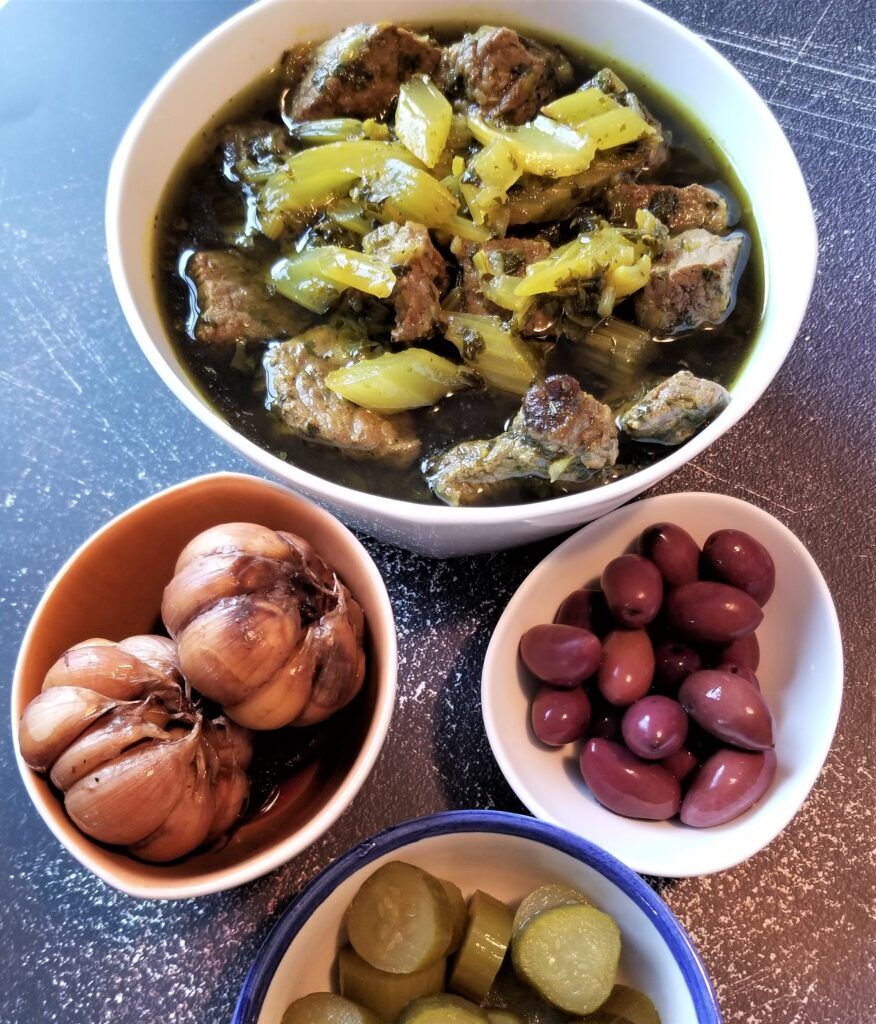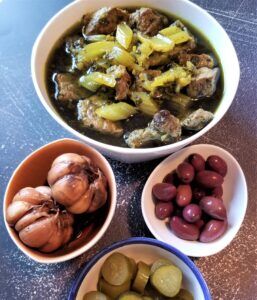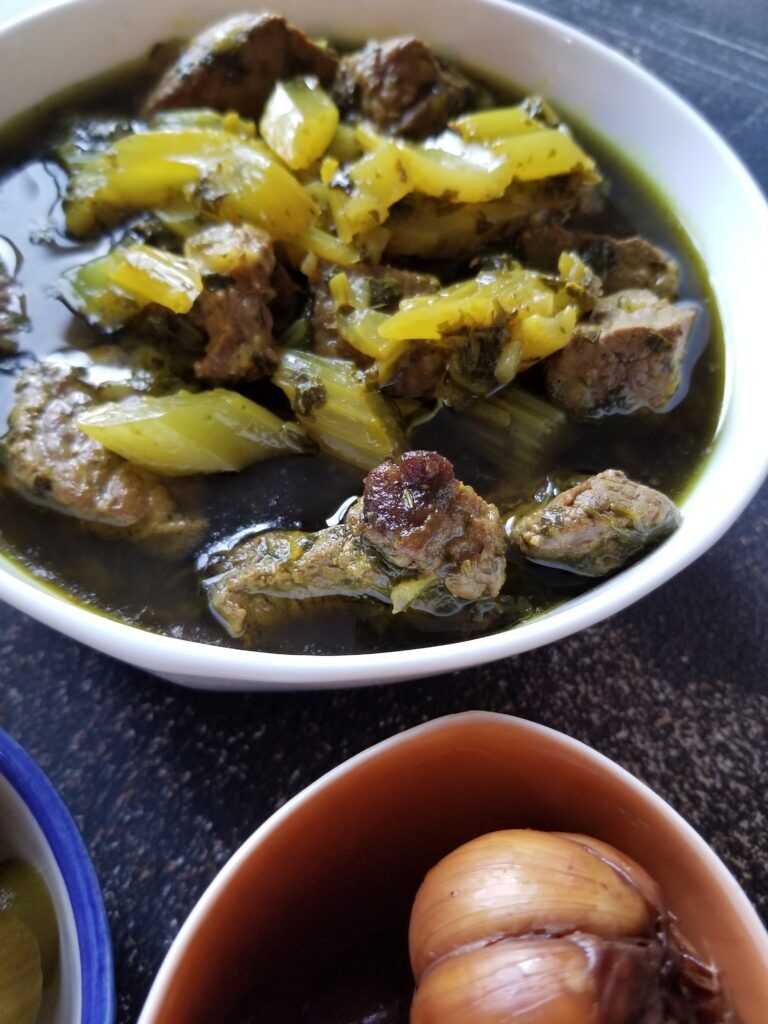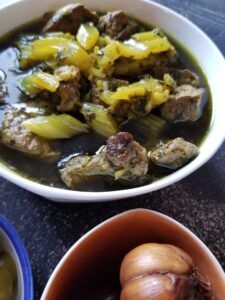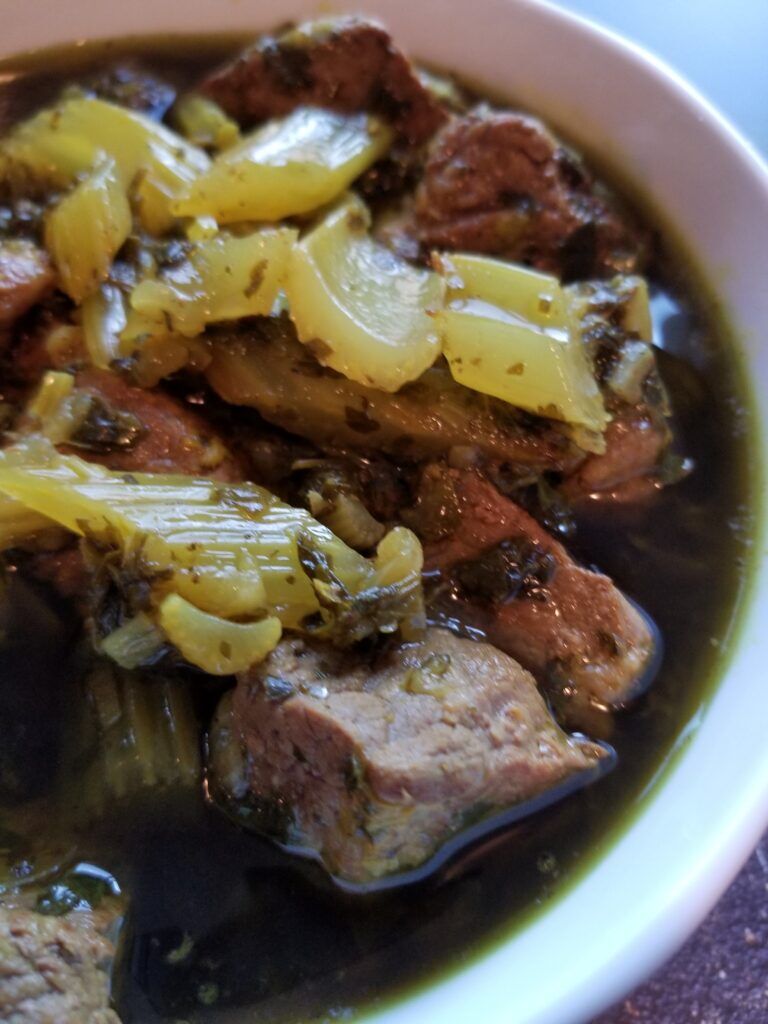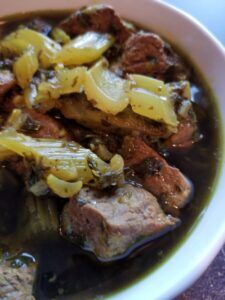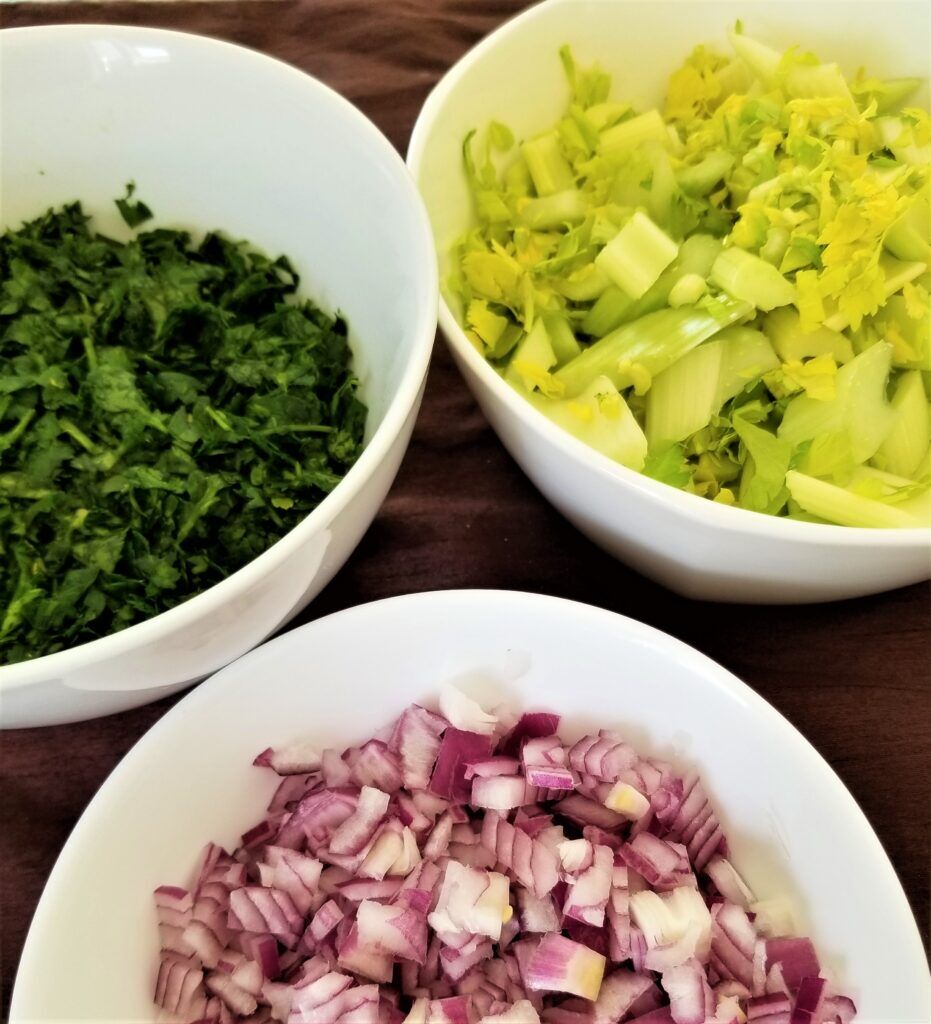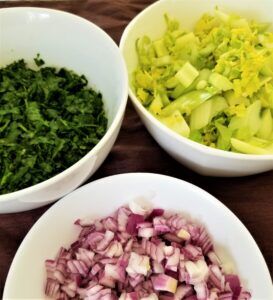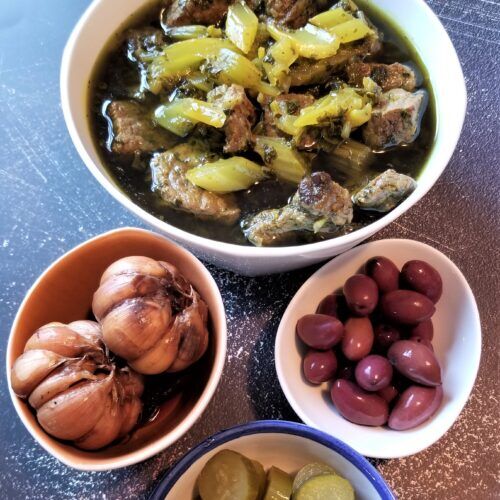 Celery Stew - Persian Style
The Persian style celery stew is yet another popular dish, using simple ingredients and creating a nutritious and magnificent blend of flavors. You can easily make it a vegan or vegetarian dish by swapping the meat.
This again is one of those recipes that is made with beef, lamb, or veal, of course, veal being the predominant protein used for Persian stews.
You can pulse the herbs and onion in a food processor, just make sure they are not over-processed.
There are no special tricks to this recipe, it is as straightforward as they come and generally kid-friendly. Even the pickiest of eaters end up liking it in my experience.
You will notice that I add a marrow bone or two in my stews. This will give it a little bit of extra punch that will make the taste unforgettable.
Ingredients
2

lbs

stewing beef

tri-tip works well

1

large onion, minced

or ⅔ cup dried fried onions

3

tbsp

cooking oil

1

cup

packed, finely chopped parsley

⅓

cup

packed finely chopped mint leaves

2

cups

beef broth

1

handful of spinach leaves

2

cups

celery ribs & leaves, chopped on the diagonal

1" length

1

marrow bone

optional

1

tbsp

turmeric

juice of one large lime

salt & pepper
Instructions
In a large heavy pot, heat 2 tbsp of oil on medium-low heat. Add the turmeric and stir until it bubbles and is fragrant. Add celery and continue stirring until slightly tender. Add the parsley, mint, spinach, and marrow bone if desired, and continue sautéing for 5-10 minutes. Add more oil if needed.

In a large saucepan heat 1 tbsp oil over medium-high heat. Add onions and sauté until translucent. Season the meat and add to the onions, brown all sides - about 3-5 minutes.

Add the meat to the celery pot, add the lime juice, and pour enough beef stock to almost the top of the ingredients. Bring to boil, then cover and simmer for 1½ hour. Season to taste and enjoy over your favorite pilaf.