Hungarian Goulash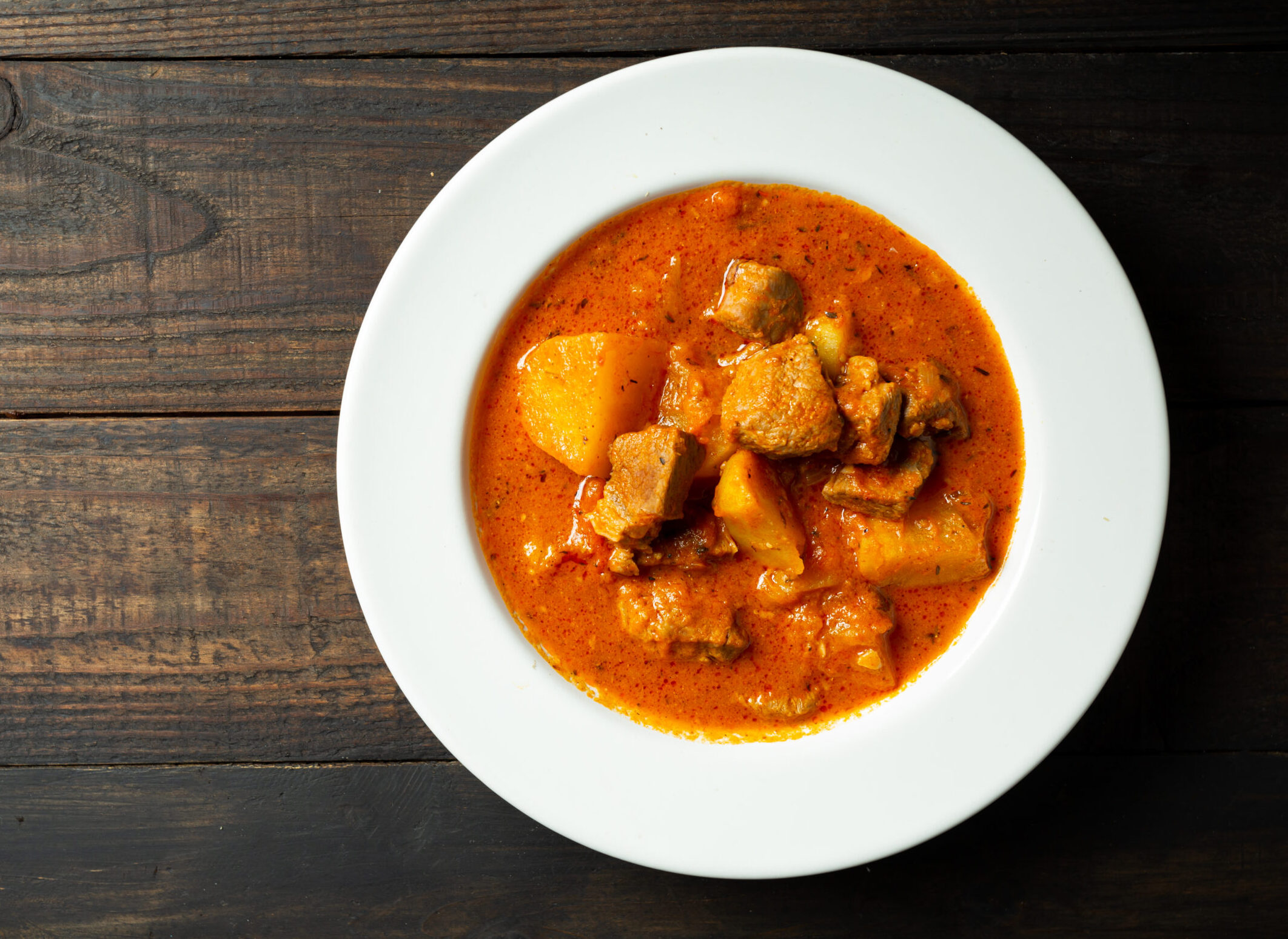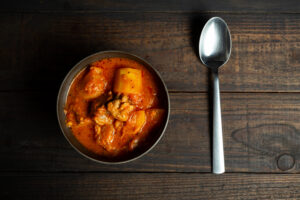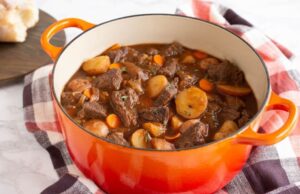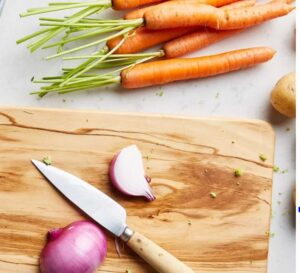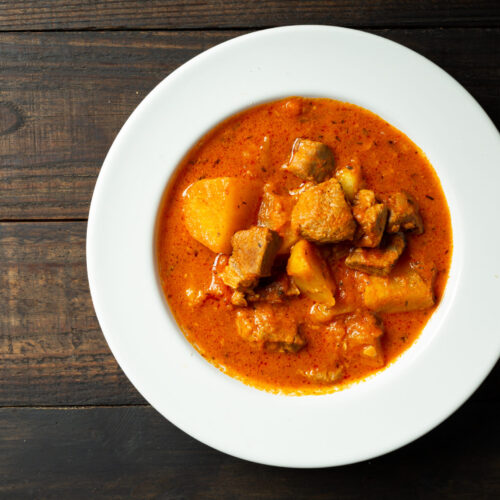 Hungarian Goulash
My kids were watching one of their favourite cartoons and the father was making goulash, so they asked if I could make it for them. Growing up, I always had goulash as a stew, so I was quite surprised to see the first few pages of the search result showing recipes calling for pasta and ground beef.
Looking into the history of it, I realized that the North American version of goulash has changed quite drastically. Nonetheless I ended up making them both, a few days apart. The verdict: Hungarian style won by light years and it has been requested many times since.
I cant stress the importance of the type of paprika so use. The regular store-bought ones labeled as Paprika are great but for this recipe, use Hungarian paprika which is typically known as sweet paprika. It is less spicy and a whole lot more aromatic, giving that warm, earthy flavour to this lovely stew.
Enjoy it over rice, or as we did, dunk your baguette and indulge.
Ingredients
2

lbs

stewing beef

cubed to about 1½ inch cubes

2

ea

large white onions

thinly sliced

1

cup

diced tomatoes

canned

1

tbsp

butter

2

ea

large potatoes

roughly chopped

¼

cup

flour

1

tsp

caraway seeds

1

tsp

garlic powder

1

tsp

onion powder

2½

cups

beef broth or water

½

tsp

salt

½

tsp

freshly ground black pepper

1

cup

carrots - optional

roughly chopped
Instructions
In a Dutch oven or heavy pot over medium heat, melt the butter and add the onions. Cook until translucent.

Add the caraway seeds and paprika and stir well.

In a bowl, dredge the beef cubes with flour and add to the onion mixture and cook for about 2-3 minutes until all sides of the cubes are browned lightly. 

Add about ¼ cup of the beef broth to deglaze, scraping all the goodness from the bottom of the pot. Then add the rest of the broth, diced tomatoes, potatoes and carrots if using), onion and garlic powders, salt and pepper. Stir and bring to a boil, cover, then reduce to a simmer for about 1 ½ -2 hours or until tender.