Beer Braised Short Ribs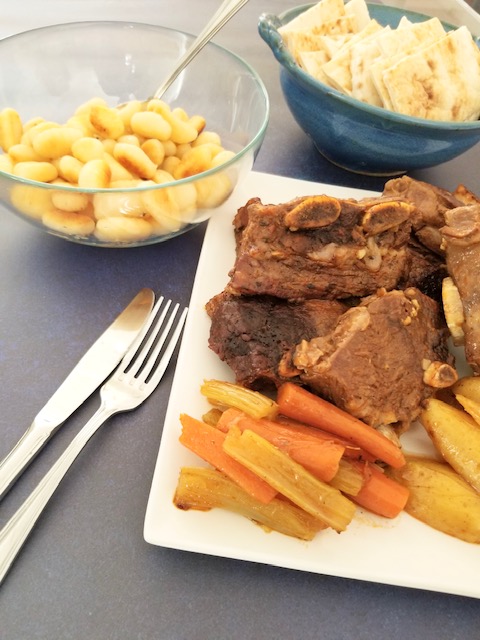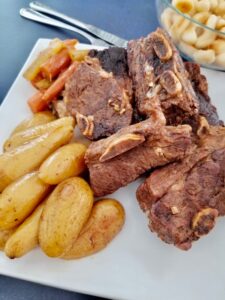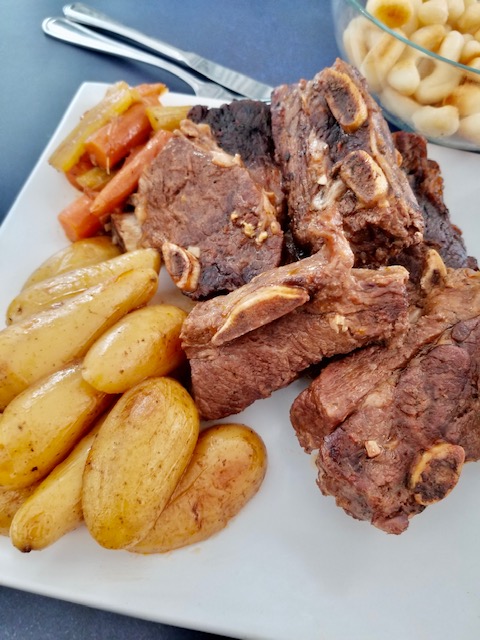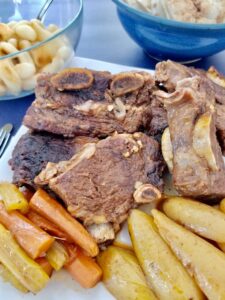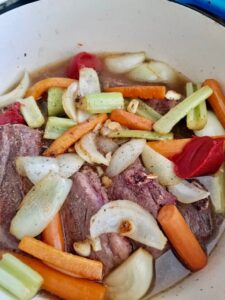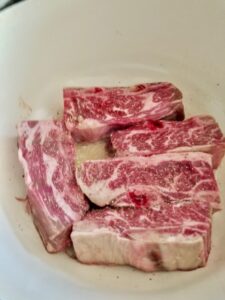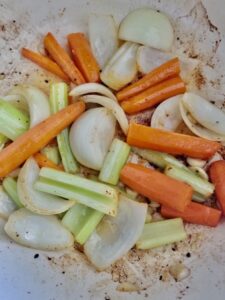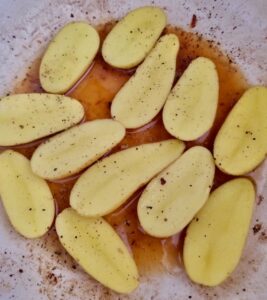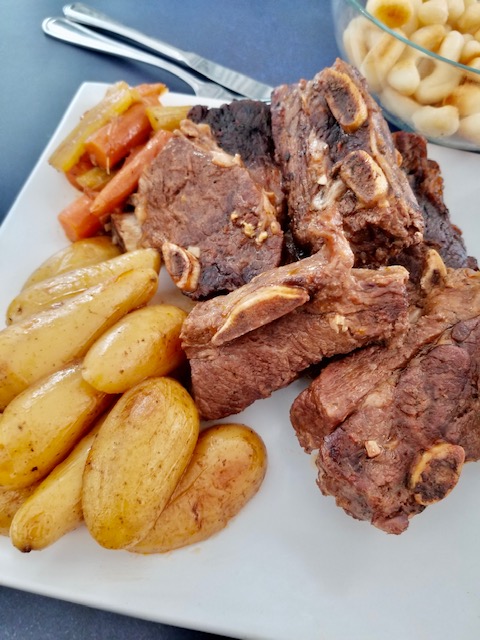 Beer Braised Short Ribs
The short rib movement started over a decade ago, and as a result, many started experimenting and creating new dishes with them. Prior to that, this cut was not as popular and often times if you asked a butcher to cut it this way they would give you the look. With the exponential popularity of Korean short ribs, the thinner cuts made a tsunami of an entry in the market, and then came the thicker cuts of short ribs - enter the beer braised short ribs and variations into the culinary world.
Just to give you a bit of background, 'braising' is by definition, frying food lightly (as in browning) and then stewing it slowly in a closed container. Hence, this recipe calls for a Dutch oven.
These succulent delights can be flavored a great number of ways, and I will be posting a couple of other variations, one with red wine and one with turmeric and saffron.
I personally prefer this over others by a hair, only because I like the flavor cognac adds. The Guinness beer creates a great deal of warmth and help break down the meat. A pretty straightforward recipe with impressive results.
Ingredients
4

lbs

beef short ribs

cut 3" wide

1

large onion

quartered

3

stalks celery

chopped 2" pieces

3

carrots

chopped 2" pieces

2

tbsp

olive oil

6

cloves garlic

chopped

1

can

Guinness beer

3

tbsp

tomato paste

½

cup

cognac

2

tbsp

brown sugar

2

tsp

dried thyme

2

potatoes

cut in ½ inch rounds, or fingerling potatoes cut in half

2

cups

chicken broth

1

bay leaf

salt & pepper
Instructions
Preheat oven to 375 Fahrenheit. In a Dutch oven, heat oil over medium-high heat. Season the short ribs very generously with salt and pepper, brown all sides. Do in batches if needed, then remove to plate.

Add carrots, celery and onion, sauté for 3 minutes, then add garlic. Continue until onions are slightly translucent, then remove all to a plate.

Add ½ cup of broth to the pot and deglaze with a wooden spatula, scraping all the brown bits off the bottom. Reduce heat to low, season the potatoes with salt, and place them at the bottom in a single layer. Place the ribs on top, then spread the vegetables on and around the ribs. Add the beer and enough broth to cover the ingredients. Add thyme, brown sugar, tomato paste, and cognac. Increase the heat and bring to a small boil, stirring in the tomato paste gently.

Transfer to oven and cook on the middle rack for about 1.5-2 hours, until meat falls off the bone. Enjoy.