Delectable Linguini Carbonara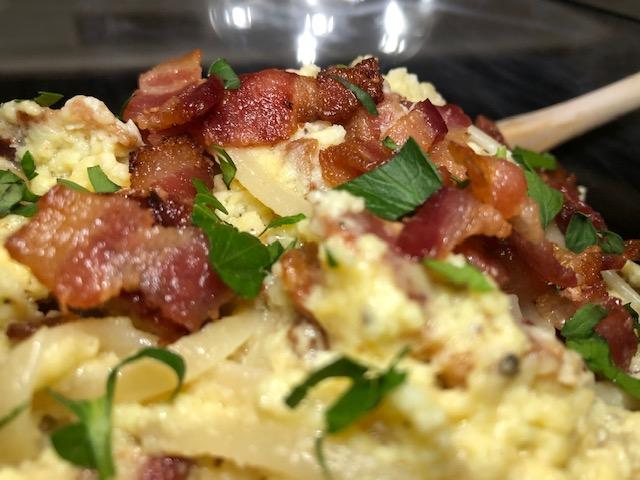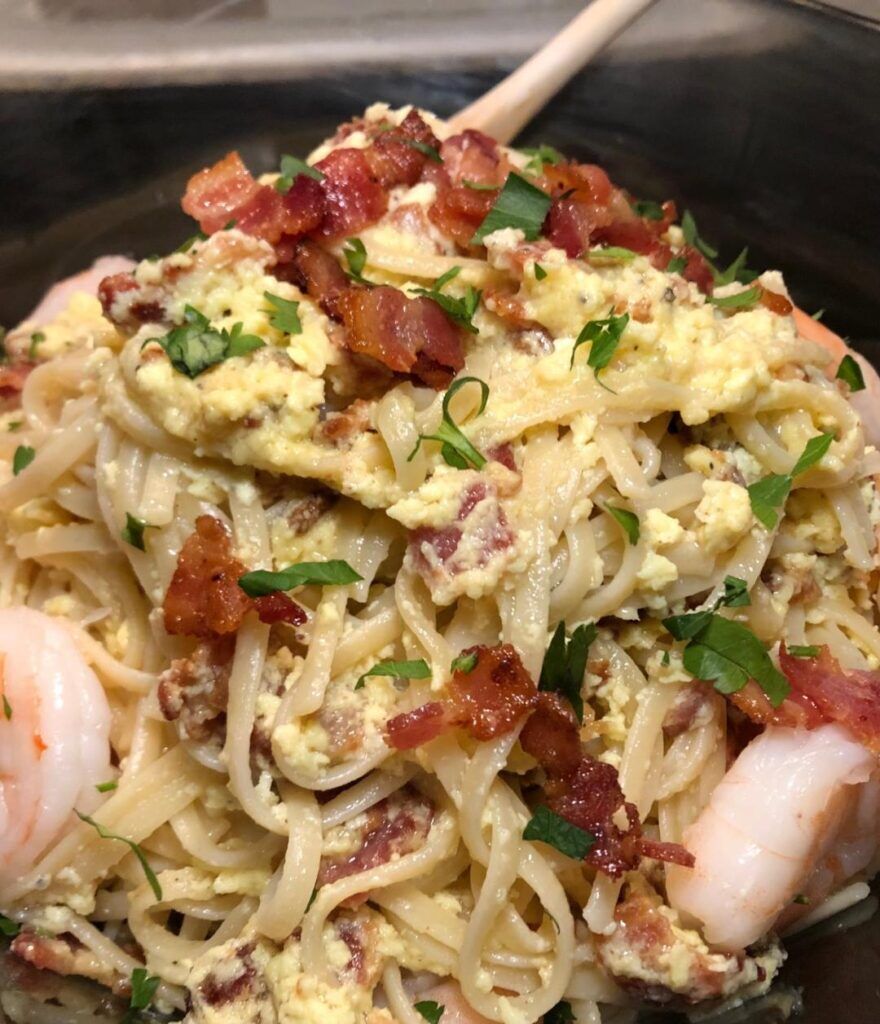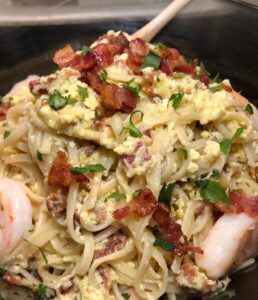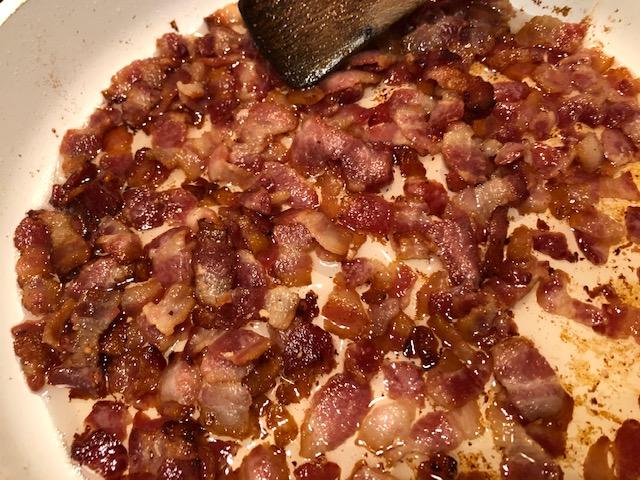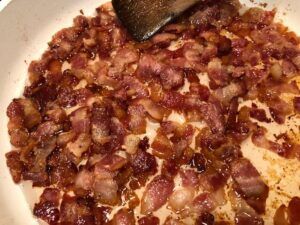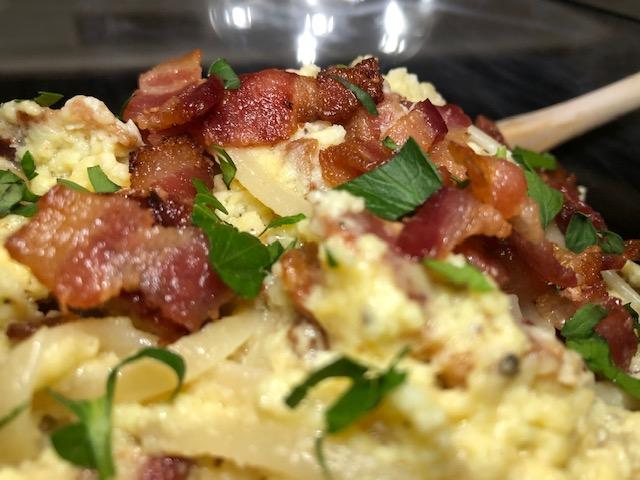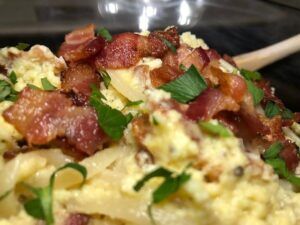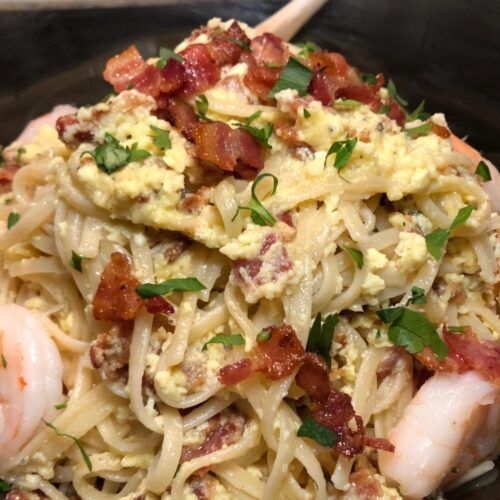 Delectable Linguini Carbonara
I came across this recipe while watching my favourite food show on the Food Network - Guy's Grocery Games, and Chef Marc Murphy who was a judge, was challenged by the other judges and showed that with very simple ingredients and not necessarily expensive ones, you can cook fabulously-tasting food with ease. There's a simple technique used that creates the ultimate creaminess and if you like carbonara, this recipe will make it to the top of your list.
Four key ingredients, 30 minutes, and voila! You will be serving up a dish that most will think came out of a five star restaurant.
The original recipe calls for Parmigianino-Reggiano and pancetta, however, on the show Marc showed that with simpler replacements, you can achieve magnificent results. He also did it with spaghetti which I replaced with linguini. Bon Appetit!
Ingredients
8

oz

pancetta or thick bacon, diced

I used 12 oz of bacon, he used bacon on the show as well

2

tbsp

olive oil

I did not use the oil since the bacon would render enough fat

4

ea

large eggs at room temperature

1

cup

freshly grated Parmigianino-Reggiano

I used finely grated parmesan as he did on the show

1

tsp

freshly ground black pepper

1

lb

spaghetti

I used linguini

Kosher salt
Instructions
Fill a large pot with water and add enough salt so the water tastes like seawater. If using bacon, add les salt I would say. Bring the water to a boil. Add the pasta and cook according to the directions on the package until al dente. Reserve 1 cup of the pasta cooking liquid.

While the pasta is cooking, in a large sauté pan, heat the oil over medium heat until shimmering. Add the pancetta and cook until it is browned and the fat has rendered, about 5 minutes. Reduce the heat to the lowest setting and keep warm.

If sautéing bacon, do not use the olive oil as the bacon would render enough fat when cooked. Keep warm when done.

In a large bowl, mix the eggs, cheese, and pepper until uniform and set aside.

Drain the pasta, transfer to the bowl with the egg mixture and add the pancetta or bacon, along with all the fat from the pan. Toss the pasta with the egg-cheese mixture and the pancetta until the eggs are cooked and the pasta is coated and creamy, about 1 minute. Serve immediately.

If the pasta seems too dry, add the reserved pasta liquid to thin it a bit.

I have added cooked shrimp, grilled chicken and shredded lobster during the toss but comments received are telling that it is best served on its own.
Here's a link to the master's recipe page: