Fantastic Balsamic Soy Grilled Chicken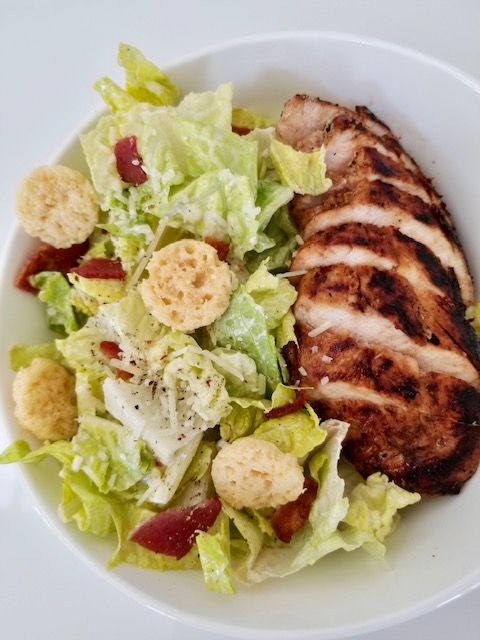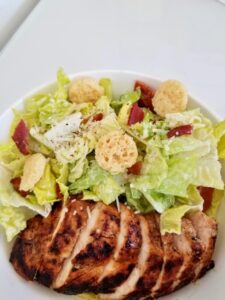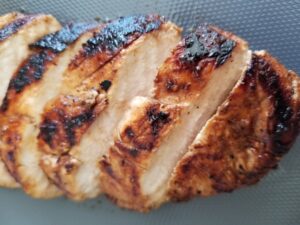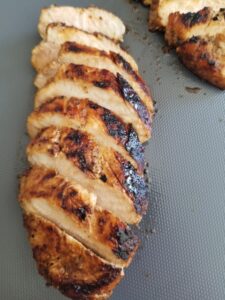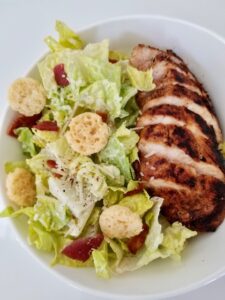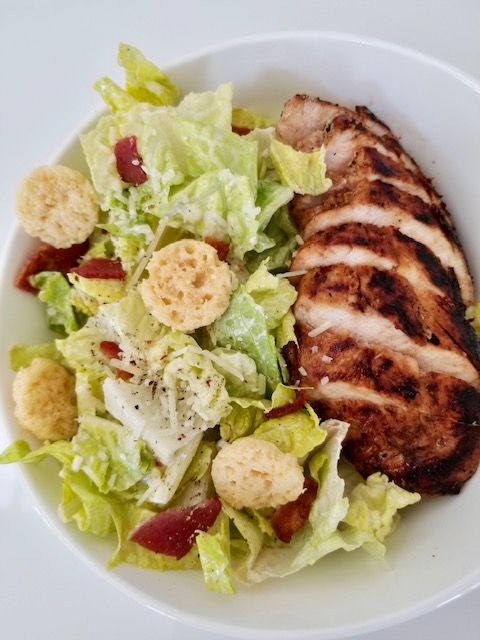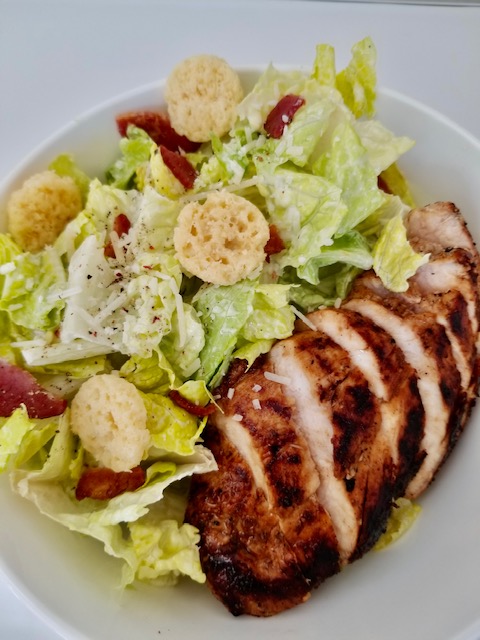 Balsamic Soy Grilled Chicken
If you're thinking of making a Caesar salad, be sure to add slices of this balsamic soy grilled chicken! This tiny recipe is so simple you'll wonder why you always made your grilled chicken so bland. Balsamic vinegar, soy sauce, some olive oil, garlic, and my personal favorite - the Worcestershire sauce, that's pretty much all you need for a fabulous combination. It is nutritious, #ketofriendly and absolutely delicious.
I am a big fan of whole chicken. I use up every bit of it for different purposes, nothing goes to waste. A tiny bit of practice on cutting chicken up and you're off to a new world.
Gilling time depends on the thickness of the breast. Gauge it and ensure it has reached the proper internal temperature of 165 F.
To make it even more keto-friendly, I added some crunchy parm crisps instead of croutons. And the bacon? Truth be told, I made a full flat yesterday. Half of the bacon was used for the B.L.A.T. I posted yesterday https://www.instagram.com/p/CMkj6AUlS2T/. As a result, I had half a flat leftover and some was put to good use here! It's a simple, #delish and quick recipe, enjoy!
Ingredients
3

boneless, skinless chicken breasts

⅓

cup

olive oil

extra virgin

3

tbsp

soy sauce

2½

tbsp

balsamic vinegar

3

tbsp

fresh lemon juice

1

tbsp

fine brown sugar

1½

tbsp

Worcestershire sauce

4

garlic cloves, pressed

1

tsp

salt

½

tsp

freshly ground black pepper
Instructions
In a bowl, mix chicken and all other ingredients well, cover, and refrigerate for about 4 hours.

Grill on hot skillet for about 8-10 minutes total, flipping and rotating about every 2-3 minutes. Remove from heat and rest for 5 minutes, slice on diagonal against the grain, and serve.
A bit of history on Caesar Salads:
https://en.wikipedia.org/wiki/Caesar_salad