Homemade Halifax Donair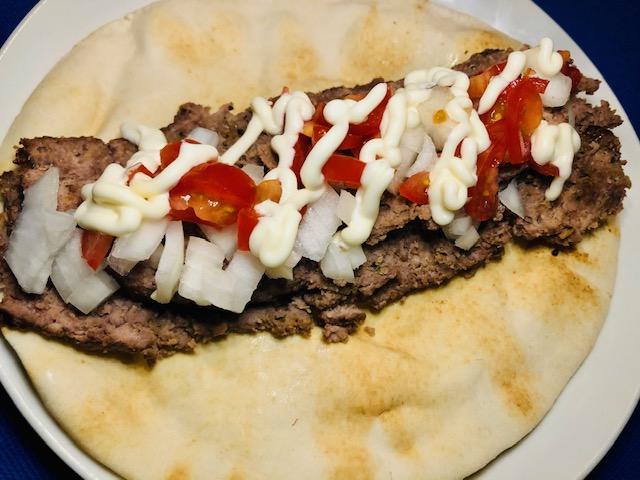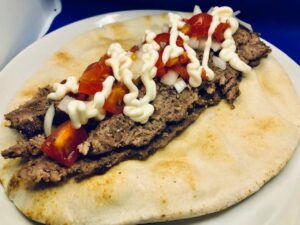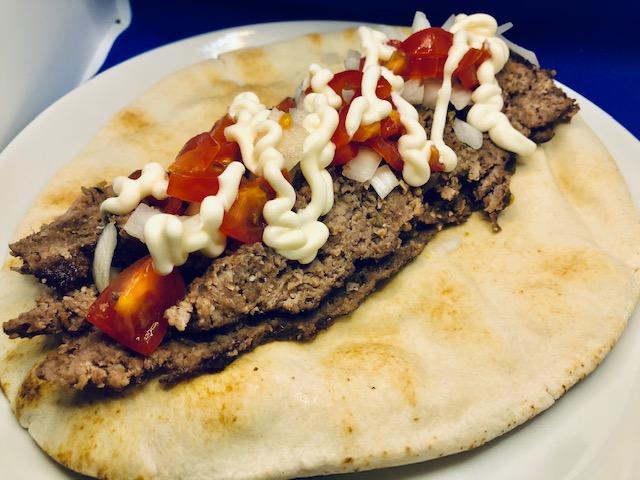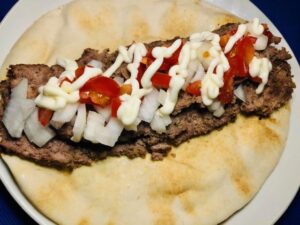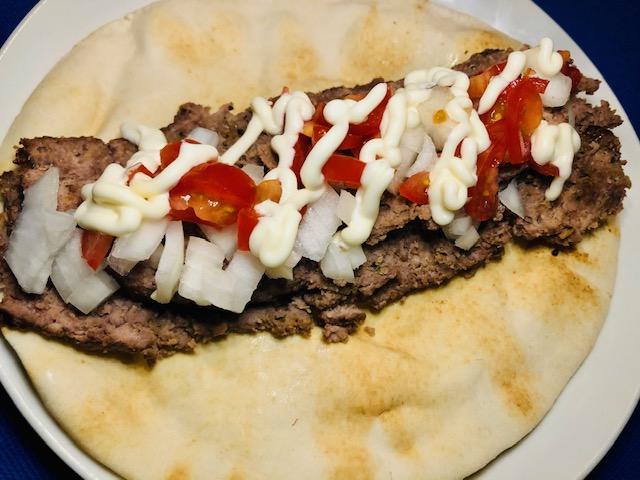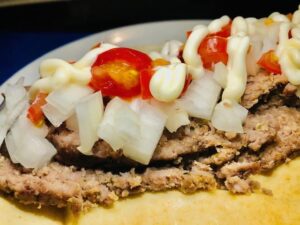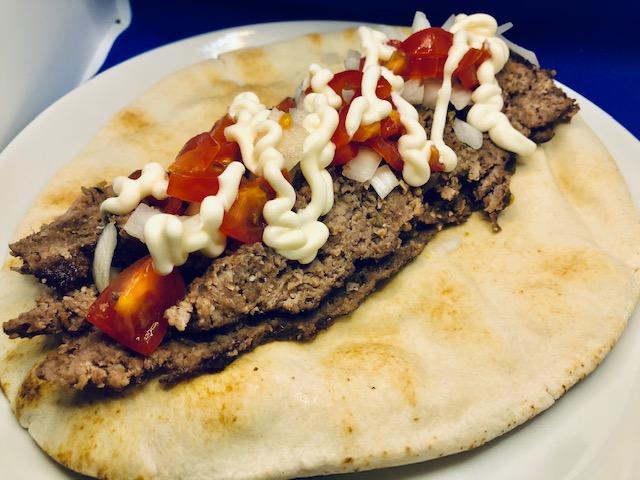 Homemade Halifax Donair
If you've ever been to Halifax or had the opportunity to try the Donair at a restaurant, you would know what the hype is about. Beautifully grilled ground beef shaved off the pit, onto a pita with the perfectly matching Donair sauce is just about as good as any guilty pleasure you would want when craving this type of food. And yes, you can make it in the comfort of your own home! It is one of the simplest recipes and be sure your family will want this on the repeat list. Here's the link to my Donair sauce recipe.
https://www.nazari.ca/halifax-style-donair-sauce-sweet-and-tangy/
After speaking with two current and former restaurant owners, I put this recipe together and tried it at home. The key for toppings they said, is to not overcrowd and just use onions and tomatoes, though lettuce is a third favorite.
Lean ground beef, four spices - the main one being the magical Club House's Montreal Steak Spice - and voila! Cook time is very short to meet any busy schedule. Enjoy!
Ingredients
2

lbs

lean ground beef

depending on size of your loaf pan, may need a bit more

1½

tbsp

Montreal steak spice

I used Club House

½

tbsp

cayenne pepper

for medium heat

1

tbsp

dried oregano

1½

tbsp

garlic powder

½

tbsp

onion powder

1

tbsp

all purpose flour
Instructions
If your oven only has a top element, use the middle rack. If it has top and bottom elements, use lower rack. Heat oven to 350 degrees Fahrenheit.

Mix all ingredients in a bowl, cover and let sit for 30 minutes, then transfer to a loaf pan and make the surface smooth and even. Cook for 45 minutes, then drain the juices and oil and transfer the cooked log to a cutting board. Cut thin slices lengthwise, and enjoy over pita or your favorite salad or bread. Best served topped with finely chopped onions and tomatoes accompanied with the Donair sauce.
Link to my Halifax Donair Sauce:
https://www.nazari.ca/halifax-style-donair-sauce-sweet-and-tangy/