Mango Lime Grilled Chicken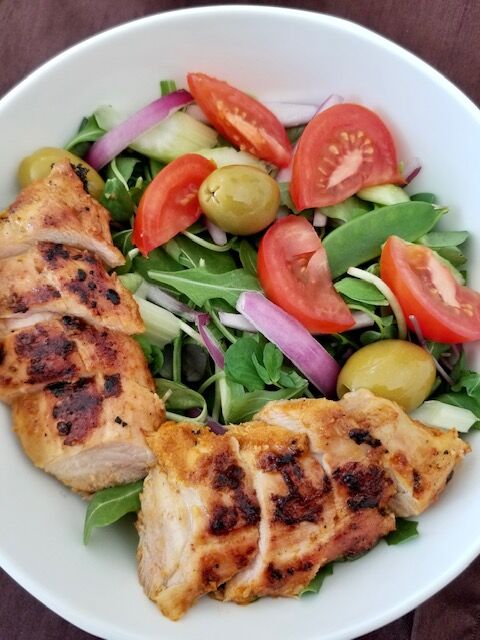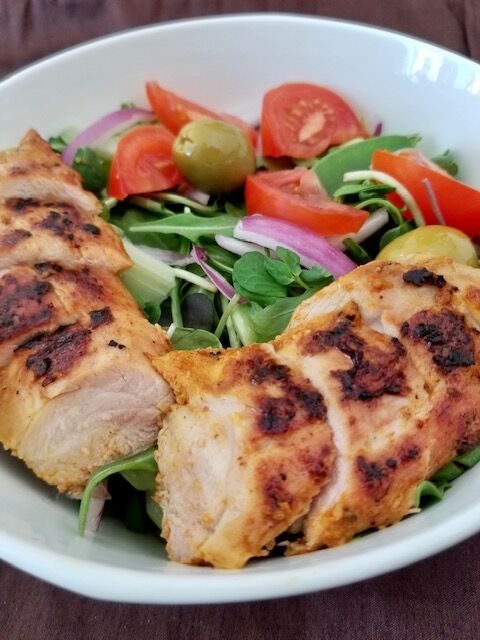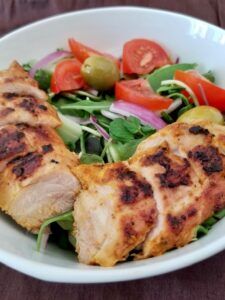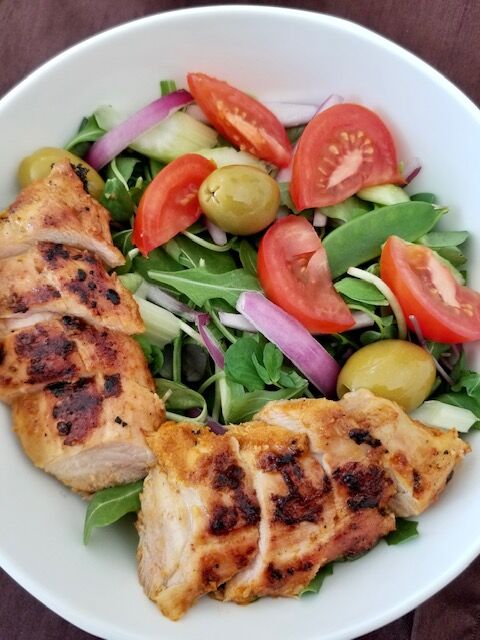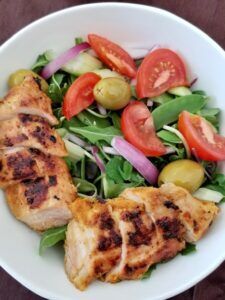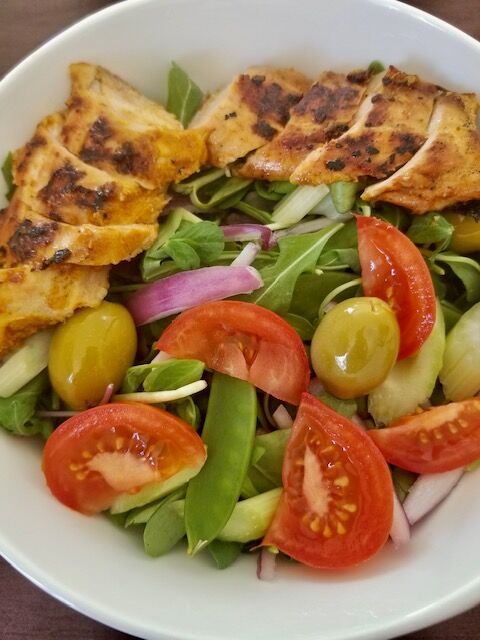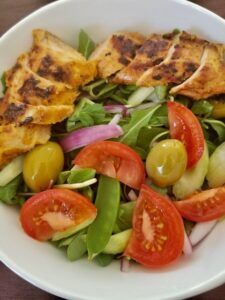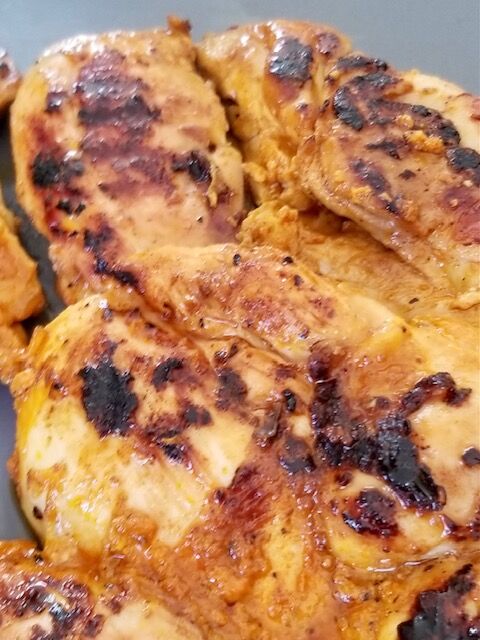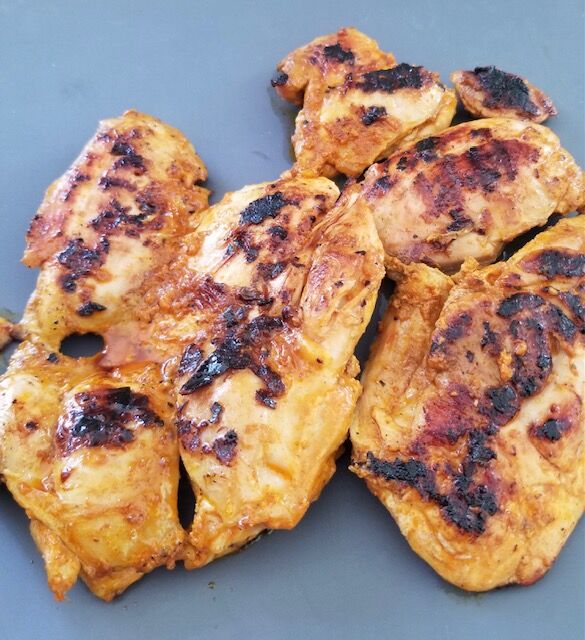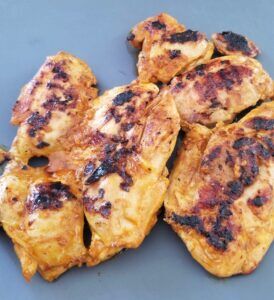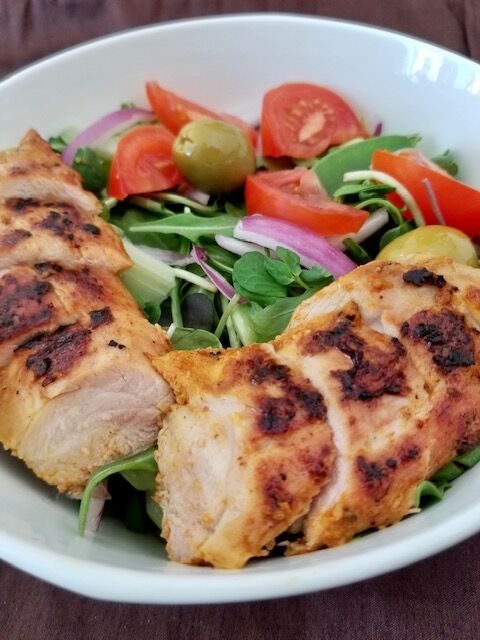 Mango Lime Grilled Chicken
Since the balsamic soy grilled chicken was such a great success (https://www.nazari.ca/fantastic-balsamic-soy-grilled-chicken/), I am continuing on that high with this amazing mango lime grilled chicken recipe I put together. This #ketofriendly grilled chicken is infused with the fabulous flavor of the Atafulo mango – the slightly smaller, more yellow-colored ones. My kids can go through an entire box of these in a sitting
Atafulo mangos are primarily from the Philippines but are mainly grown in Mexico. https://en.wikipedia.org/wiki/Ataulfo_(mango). Their skin turns yellow as they ripen.
It's fascinating how much you can do with chicken and how well it absorbs flavors. It's also a good idea to have a bunch of chicken breast recipes to change it up – especially if you're trying o cut down on red meat and need variety in life.
Ingredients
2

large chicken breasts

1

large ripe Atafulo mango, peeled, seeded, chopped

2

tbsp

lime juice

1

tsp

Sriracha sauce

1

tsp

fish sauce

1

tbsp

extra virgin olive oil

5

cloves

garlic

pressed

salt & pepper to taste
Instructions
Process the chopped mango in a food processor, then add the lime juice, Sriracha, fish sauce, olive oil, garlic, salt and pepper. Pulse a few times until combined well.

With a sharp-tipped knife, poke a number of holes into both the chicken breasts.

In a sealable bag, add the chicken and marinade, refrigerate overnight.

Grill on a hot skillet for about 4-5 minutes on each side (or until internal temperature reaches 165 F. Flip every 1-2 minutes. Keep some of the marinade and drizzle on the breasts each time you flip.

Remove from heat, rest for 5 minutes, then cut on a diagonal across the grain and serve over your favorite salad.
A bit more about Atafulo mangos: