Oven Roasted Beef Brisket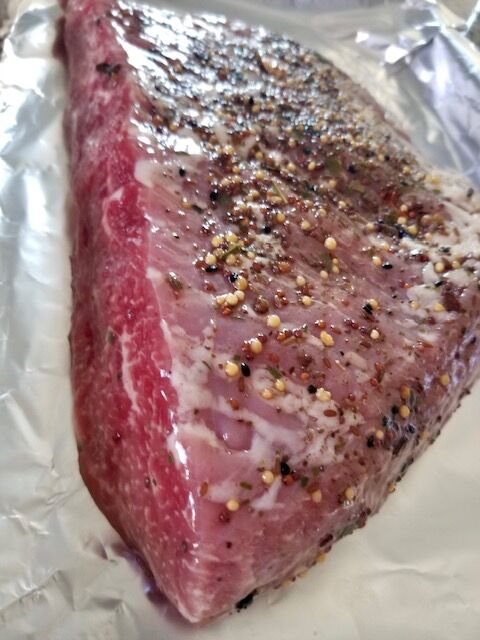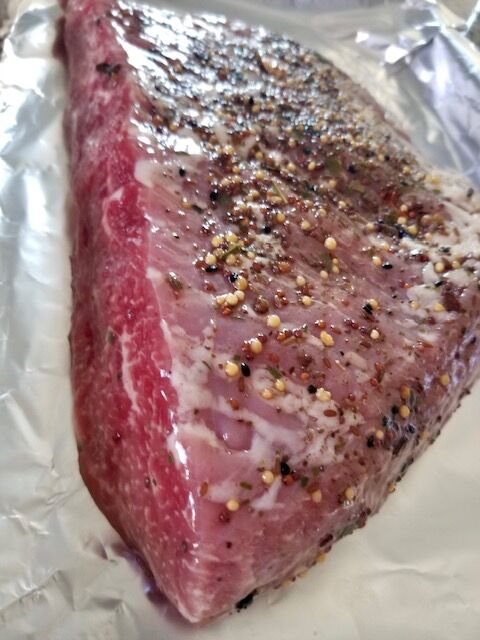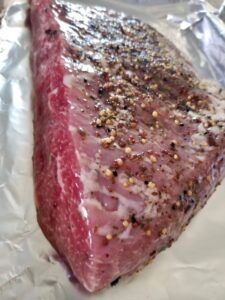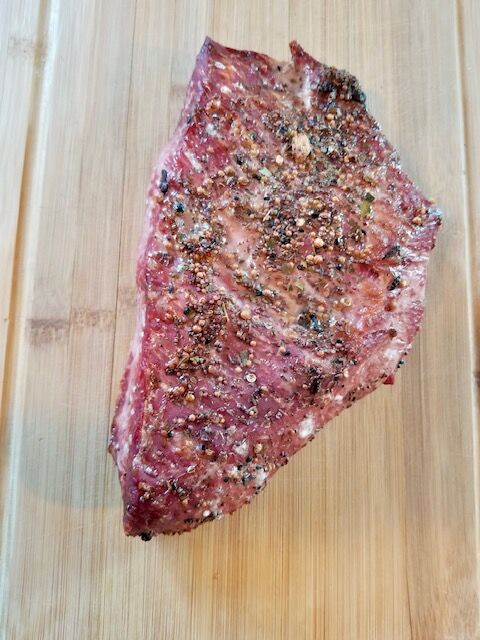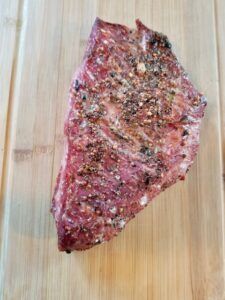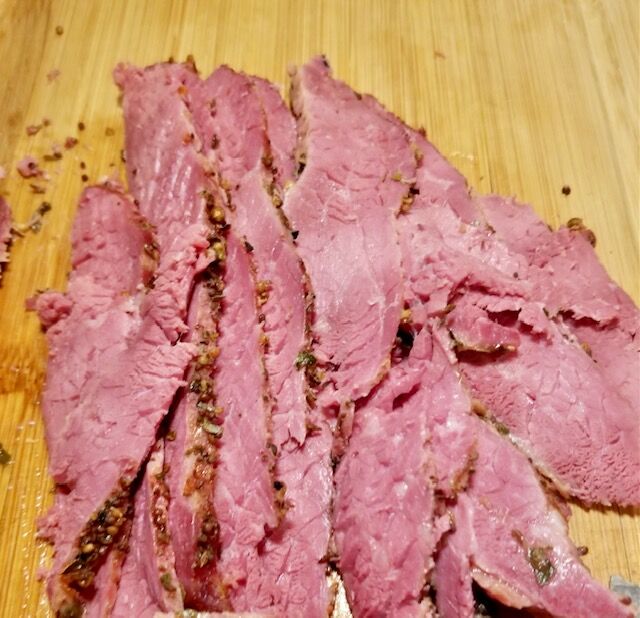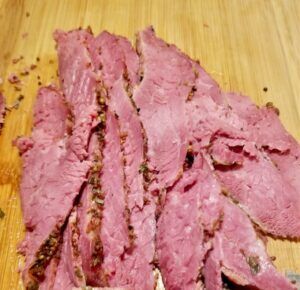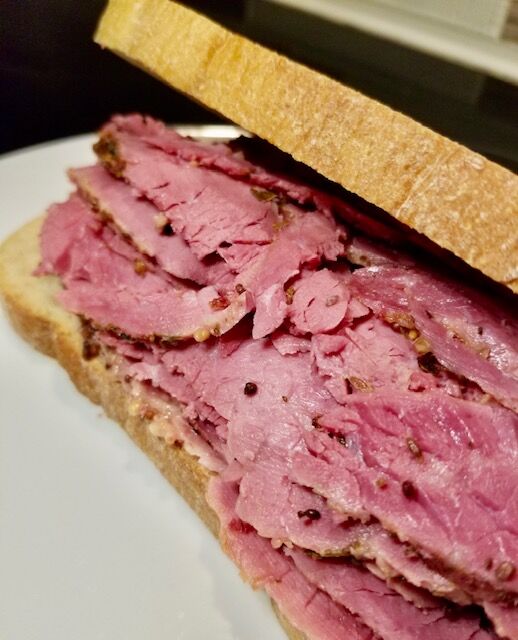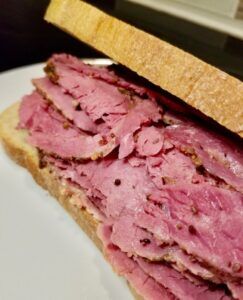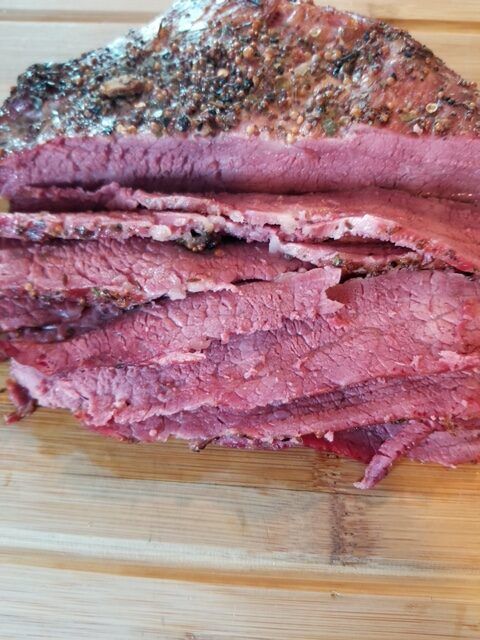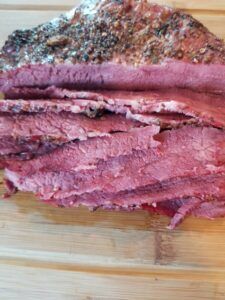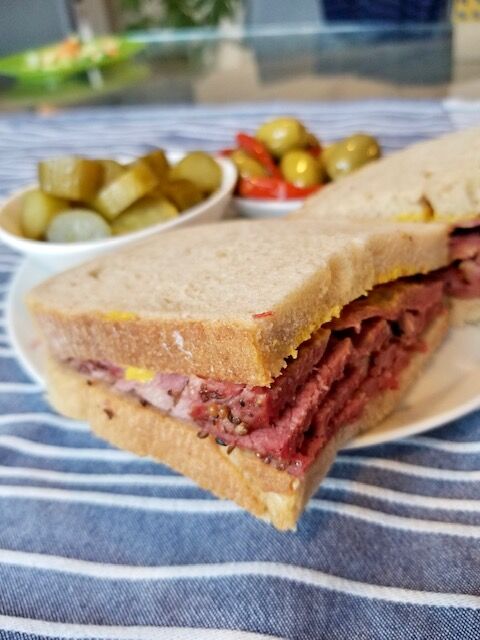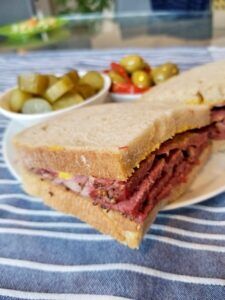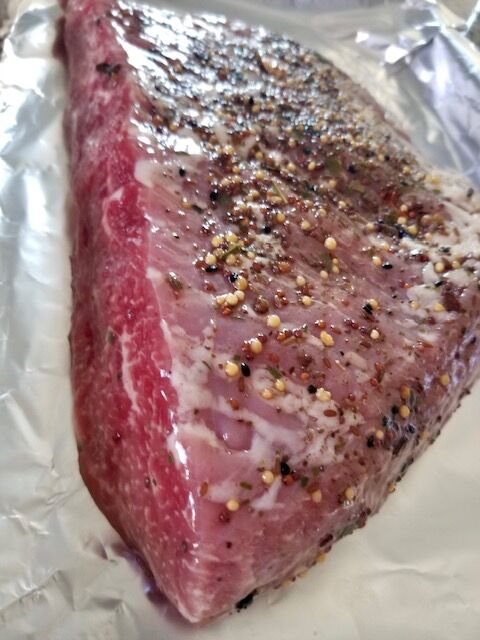 Oven Roasted Beef Brisket
The oven roasted beef brisket is another recipe that many of my friends and acquaintances would not attempt. Of course it's fun to grab a pastrami sandwich from a local deli store but they just simply won't attempt it because they think it is too complicated and beyond their expertise.
Truth be told, I thought the same, until one day I read a recipe. I went over to the butcher shop, bought a nice brisket, and was pleasantly surprised.
I don't have a smoker, and did not want to do it in a slow cooker, so I worked with the cooking time in the oven and came up with what tasted much like - if not better - than any deli brisket sandwich I had ever tasted.
The dry rub is simple and uses the basics: garlic powder, onion powder, salt, brown sugar, dry mustard, mustard seeds, bay leaf, etc. Trust me, there's nothing in this recipe that you don't have or cannot do.
So what are you going to do now? You're going to your butcher!
Ingredients
4

lbs

beef brisket

1½

tbsp

garlic powder

1

tbsp

onion powder

¼

tsp

chili powder

1

tbsp

fine brown sugar

½

tbsp

freshly ground black pepper

1½

tbsp

salt

1

tsp

dry mustard

1

tsp

mustard seeds

1

crushed bay leaf

1

tsp

coriander seeds

½

tsp

caraway seeds
Instructions
Mix all spices and herbs well and rub all over the brisket, front, back, and sides. Place in a sealable bag, remove as much air as you can, and refrigerate overnight.

Preheat oven to 300 F. Line a baking sheet with foil, place brisket in the middle, cover with foil, and cook for 2 hours. Remove the cover and cook for another hour or until tender by fork.

Remove and rest for 5 minutes, slice thinly across the grain and serve with or without the juice, to your liking.
A bit of background on pastrami: