Persian Style Beef Split Pea Stew (Gheimeh)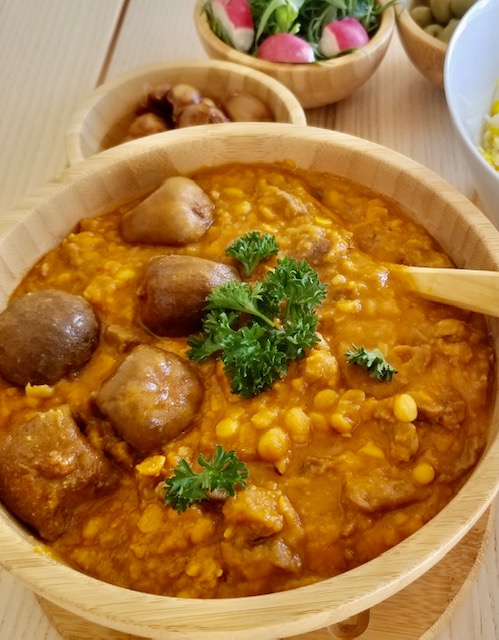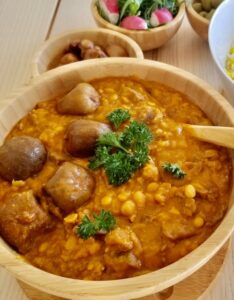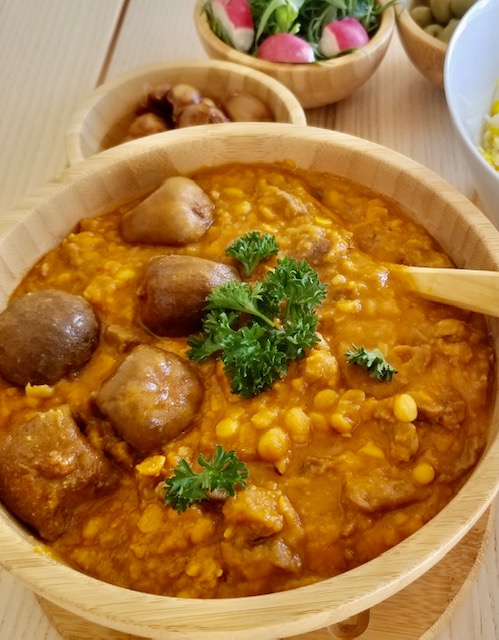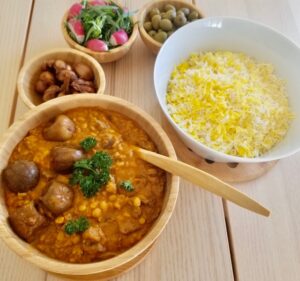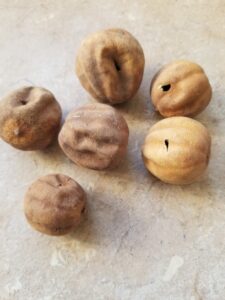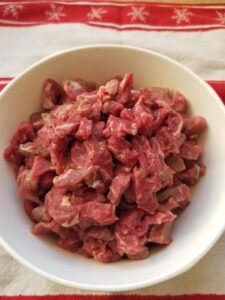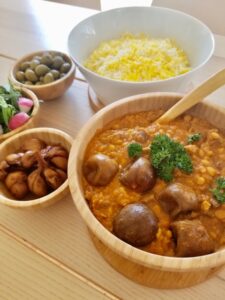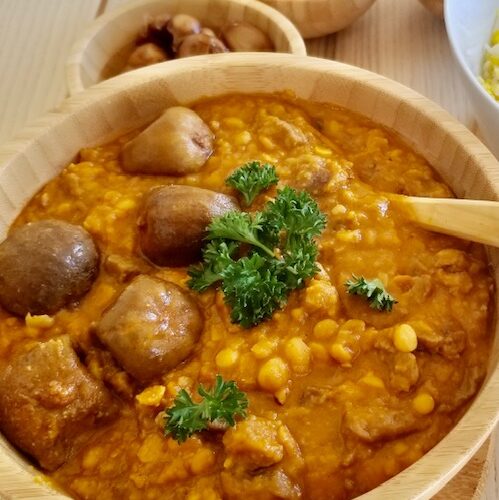 Persian Style Beef Split Pea Stew
The Persian style beef split pea stew is arguably one of the most competitive dishes in Persian cuisine. Simple ingredients and spices, putting out a massive punch and flavor so savor. It's one of those dishes that no matter how you do it, someone will come up and say you did it wrong and you'll be bombarded with a thousand pieces of advice. At the end of the day, my gauge is my family's pallet and when they say it's right, then it probably is.
Veal is quite common in Persian cuisine, and for this dish, many use lamb. I used beef for this recipe and it is totally your call.
The dried limes (Amani Limes) can be found in most stores nowadays, just head over to the Middle Eastern or Indian section. Very carefully, using a sharp-tipped knife, poke a hole in each one so they soak the fluids and cook well.
The split peas typically take long to cook, so soaking them reduces the cooking time. Put the peas ina bowl and add water to cover about an inch over the peas. Don't forget to use the water they've soaked in. That starch will give your stew the magnificent body it needs. Depending on the type of split peas, you may need to increase the final simmer time by half an hour.
Ingredients
1

lb

stewing beef cubes, cut down to ¼" pieces

1

cup

split peas

washed, then soaked for 24 hours

1

large onion, minced

dried fried onions would work well too

1½

tbsp

turmeric

1½

tsp

ground cinnamon

1

tsp

garlic powder

1

tsp

onion powder

3

tbsp

tomato paste

1

cup

beef broth

5

dried limes

poked holes

2

marrow bones

optional

3

tbsp

cooking oil

salt & pepper to taste
Instructions
In a heavy pot, heat 2 tbsp oil over medium heat and add the turmeric, stir for a minute until it bubbles and is fragrant.

Drain the split peas - but do not discard the water. Add split peas and dried limes to the pot and stir for 2-3 minutes. Add a bit of the split pea water, cover and let simmer for 5 minutes.

In a pan, heat 1 tbsp oil over medium-high heat and sauté the onions until golden brown. Add the meat, garlic and onion powders, salt and pepper, and brown the pieces (about 1-2 mins). Remove from heat.

Add the tomato paste and cinnamon to the split pea pot, with a bit more split pea water, stir and simmer for 15 minutes. If it starts drying out, add more of the water.

Add the meat and onion mixture to the pot, pouring the remainder of the split pea water and beef broth to just cover the ingredients. Simmer for an hour and a half and serve over your favorite pilaf.