Shish Taouk (Mediterranean Chicken Chunks)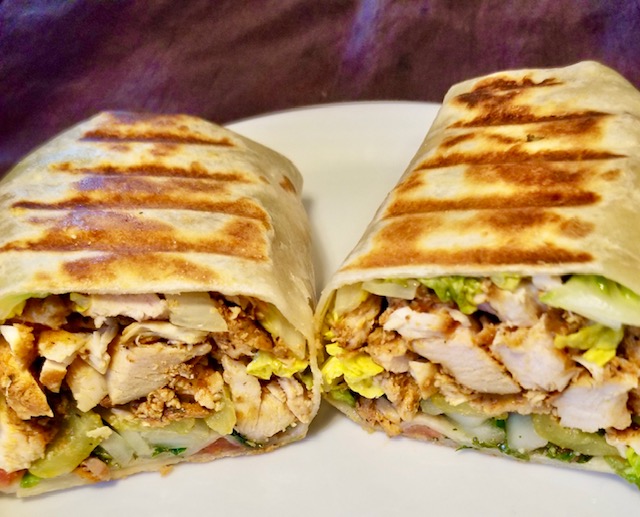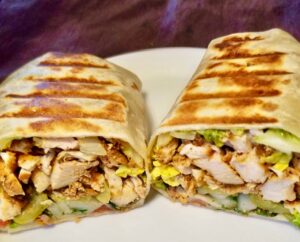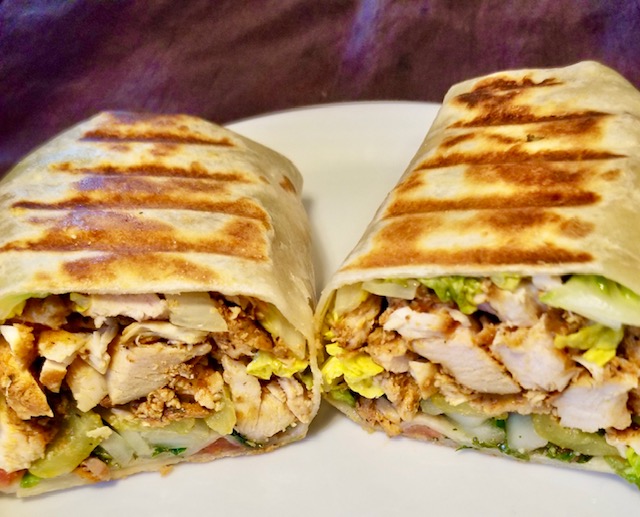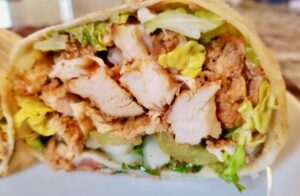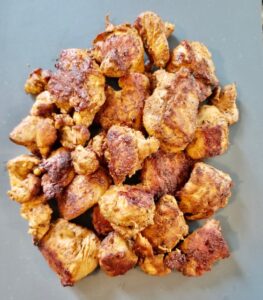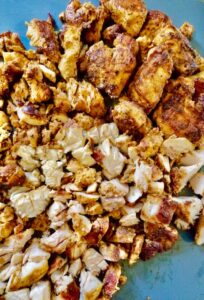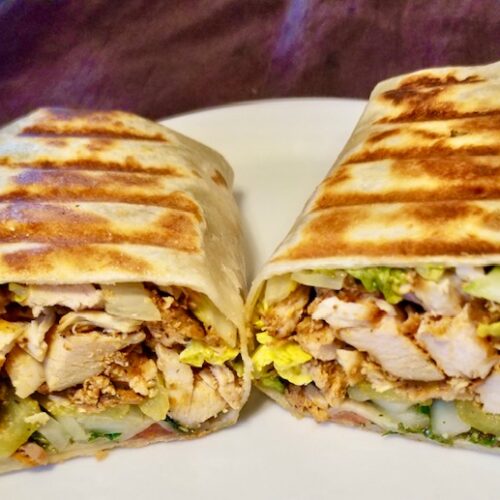 Shish Taouk (Tawook) - Mediterranean Chicken Chunks
Another family favorite is the Shish Taouk (or Tawook), which is essentially Mediterranean chicken chunks. It is quite different than shawarma in both the flavor and size of the chicken pieces. Shawarma is typically shaved off a spit while a taouk refers to chunks or cubes being grilled –typically but not necessarily on a skewer.
It is a traditional marinated chicken shish kebab of Ottoman cuisine that later became part of Middle Eastern cuisine. It is widely eaten in Armenia, Turkey, Azerbaijan, Lebanon, Egypt, Jordan, Syria, Palestine, Iraq, and Israel.
Typically you'd see two types, the white and the red. The white is more lemon flavored and yogurt is a key ingredient in the marinade, there's no sign of red spices like paprika or even tomato paste. The red on the other hand, typically does not have yogurt and is paprika-heavy.
Either way, they make for a supreme healthy meal and you can divert and spice it up.
Ingredients
2

tbsp

vegetable oil

⅛

tsp

ground cinnamon

⅛

tsp

ground cardamom

¼

cup

lemon juice

6

cloves

garlic

minced

2

tsp

tomato paste

1 ½

tsp

salt

1

tsp

dried oregano

¼

tsp

ground black pepper

⅛

tsp

ground allspice

⅛

tsp

ground cinnamon

⅛

tsp

ground cardamom

1½

tbsp

paprika

2

lbs

boneless skinless chicken breasts - cut into 2 inch cubes

1

cup

chopped fresh flat-leaf parsley
Instructions
In a bowl, whisk together the lemon juice, vegetable oil, garlic, tomato paste, and all dry ingredients. Using a sharp-tipped knife, poke a number of holes into the chicken chunks, or poke before cutting the breasts. Add the chicken and toss to coat well. Transfer to a sealable plastic bag and refrigerate for at least 4 hours.

You can cook the chicken chunks on skewers, adding veggies of your choice in between pieces, or on a stovetop scalding hot skillet. Cook until the chicken is golden and no longer pink in the center, about 5 minutes each side. Sprinkle the parsley and create your sandwich or serve over your favorite salad.
A bit more on Middle Eastern cuisine:
https://en.wikipedia.org/wiki/Middle_Eastern_cuisine
https://en.wikipedia.org/wiki/Shish_taouk