Supreme Homemade Hamburger Buns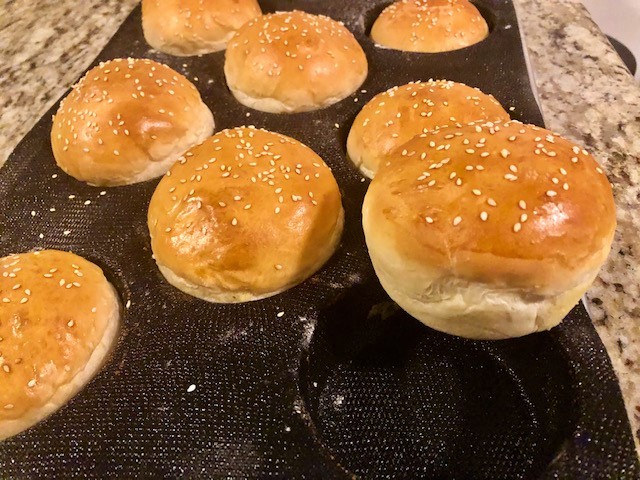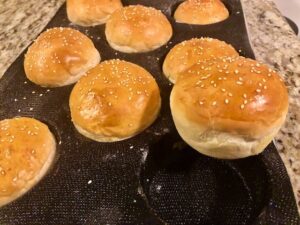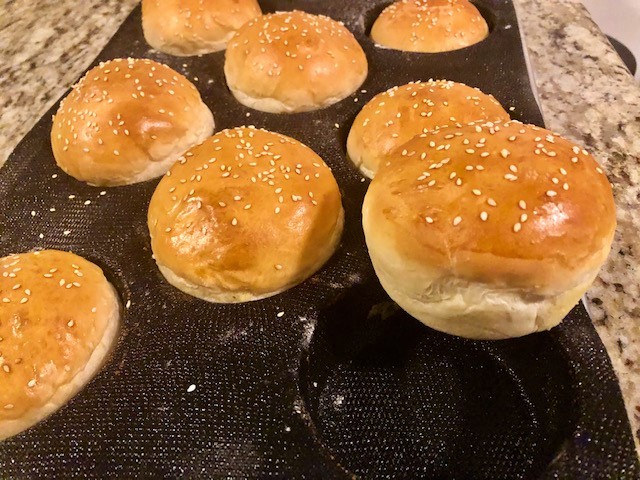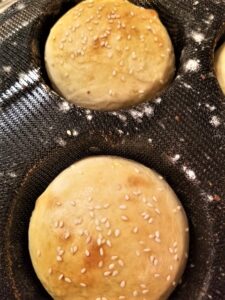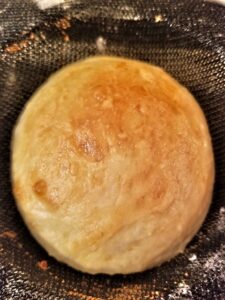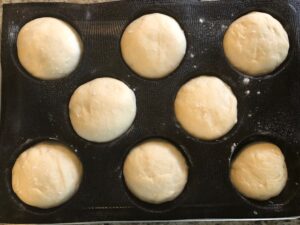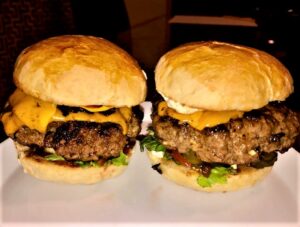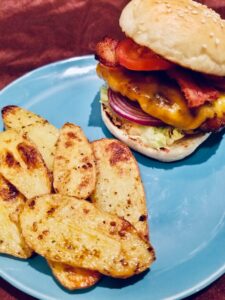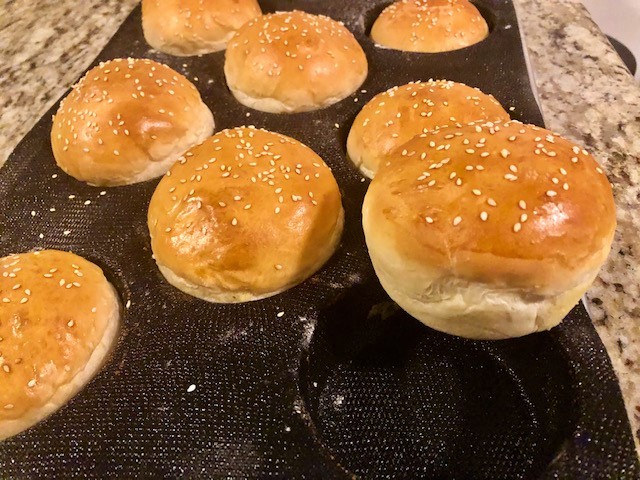 Supreme Homemade Hamburger Buns
The first time I attempted these supreme homemade hamburger buns, it cost me $1800! Long story short, my oven literally exploded and I was lucky to walk away unscathed. There was shattered glass all over the house, but we did have the best burgers ever! Thankfully my in-laws live across the street and I baked the buns in their oven just before dinner. These soft, airy, delicious buns make you wonder why you never made them yourself! The recipe is extremely simple, with a rather short two-rise proof. All in all, whether you use a fancy silicon bun mesh, or just lay them on a baking tray, the results are pretty similar. I did both side by side and they were excellent!
Ingredients
1

lb

all-purpose flour

plus more for dusting

1

cup

warm water

about 102 - 108 F

1

pack

active dry yeast - 7 grams or 2 ½ tsp

3

tbsp

melted unsalted butter

3

tbsp

white sugar

1⅓

tsp

salt

1

tbsp

olive oil

1

egg

1

egg

beaten

1

tbsp

milk

sesame seeds to sprinkle
Instructions
In a large bowl, whisk ½ cup of the flour, yeast and warm water until mixed well and turns foamy. Add the egg, melted butter, sugar, salt, and remaining flour, and continue mixing. Knead for about 5 minutes until it is no longer too sticky.

Scrape off the sides, and transfer to a floured surface. Shape the dough into a smooth large ball, tucking the sides underneath.

Drizzle a large bowl with olive oil, transfer the dough ball and toss around till it is coated with oil. Cover with a damp cloth and let rest for 2 hours in a warm area, or until doubled in size.

Line a baking sheet with parchment paper. Transfer dough to a floured surface, flatten with fingers and shape into a rounded rectangle. Cut into 8 equal-sized pieces of about 5 inch x 10 inch, and 1/2 inch thickness. Shape them into round discs anout 1/2 inch thick, tucking the side underneath and pinching the seams. Dust with flour if needed.

Place discs on the tray- about 2 inches apart - cover with a damp towel, and let rise to double in size for about an hour.

Preheat oven to 375 degrees Fahrenheit. Whisk in the milk with the beaten egg and brush the tops of the discs with the mixture. Sprinkle sesame seeds on top if desired.

Bake for 15 minutes on the lower rack, or until the tops turn golden. Remove and let cool completely before serving.