Shirazi Salad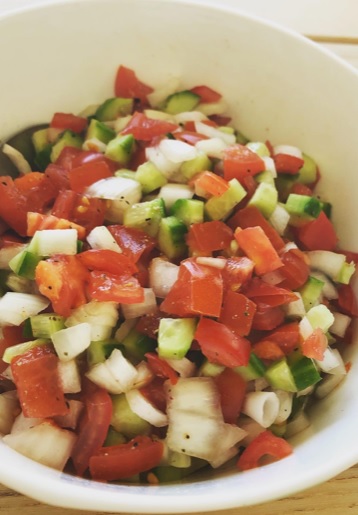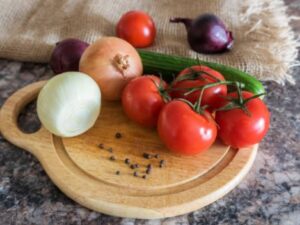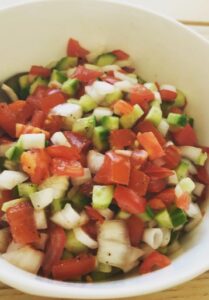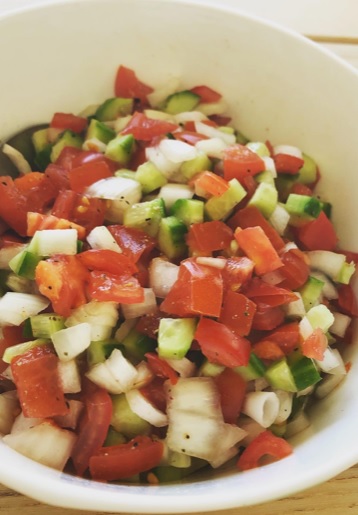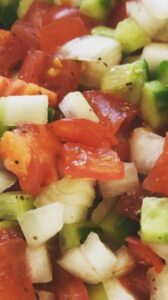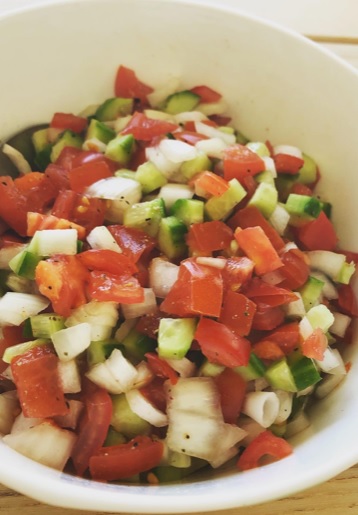 Shirazi Salad
In all its simplicity with only three key ingredients, this salad has been gaining popularity in non Persian communities at light speed. I won't get into the origins of it.
The flavour that the tomatoes, red onions and cucumbers fuse together in this easy and elegant salad will have you coming back for more.
I was surprised when my kids showed a liking to it the the first time I served it to them, and they each asked for a bowlful to spoon up. It is actually a simple recipe that you can engage your kids in as well.
We prefer this recipe without the dried mint but I know many like it, so I included it as an option.
Ingredients
1

ea

English cucumber - or 4-5 small garden cucumbers

2-3

ea

Roma tomatoes

1ea

small red onion

1-2

tbsp

freshly squeezed lime juice

salt & pepper to taste

sprinkle of dried mint

optional
Instructions
Cut off the end of the English cucumber, discard, then chop it into ¼ inch pieces.

Chop the tomatoes into ¼ inch pieces as well and discard as much seeds as you possibly can. The salad will not only last longer without them, but get soggy much later.

Peel and chop the red onion to ¼ inch pieces. Visually, you are aiming for 1 portion cucumbers, 1 portion tomatoes and ⅔ portion onions.

Mix all the ingredients in a bowl, adding half the lime juice, salt and pepper. Mix well refrigerate for 30 minutes until the tomatoes start juicing.

Mix well again, taste and adjust seasoning and sourness, adding more lime juice to taste.

If desired, sprinkle the dried mint on top or mix it in and enjoy.