Fish Tacos with Guacamole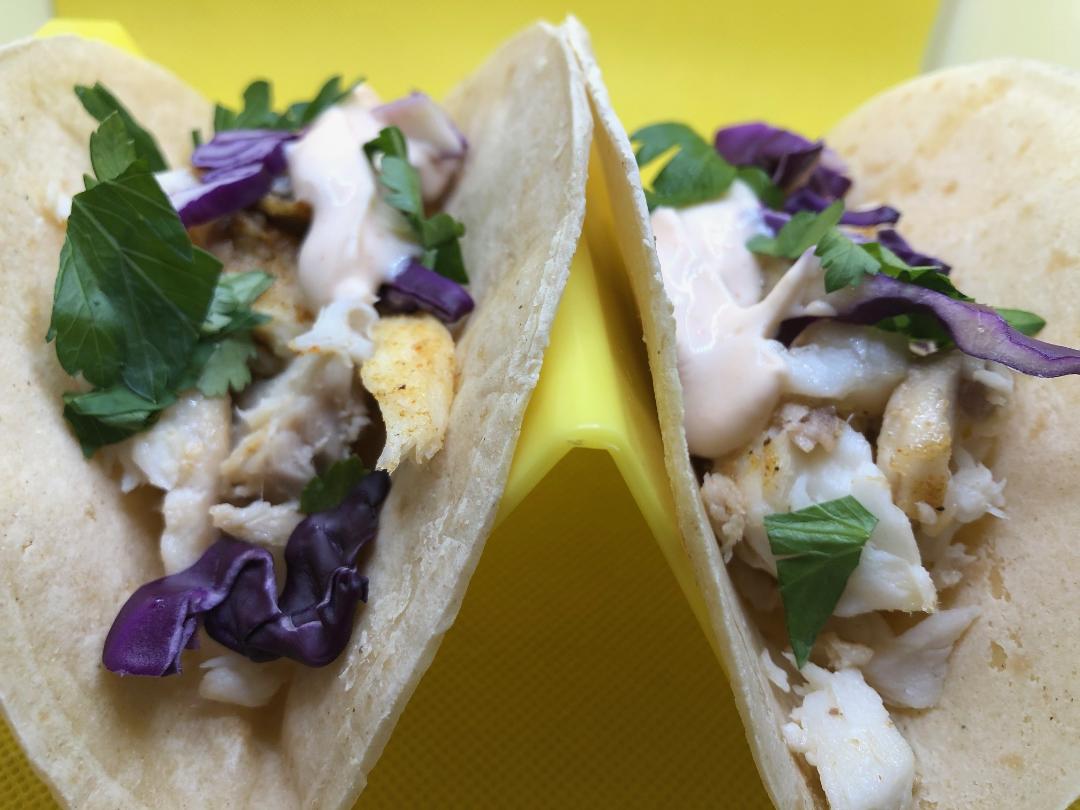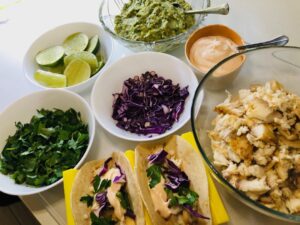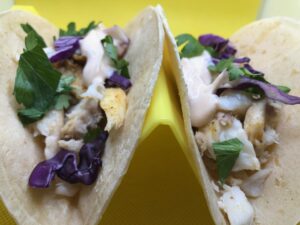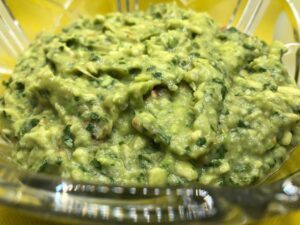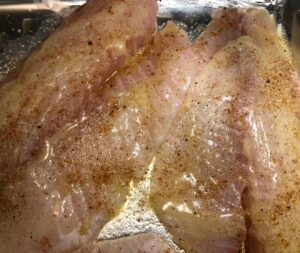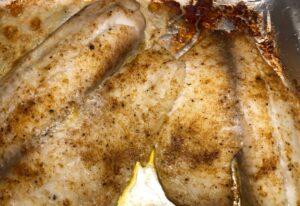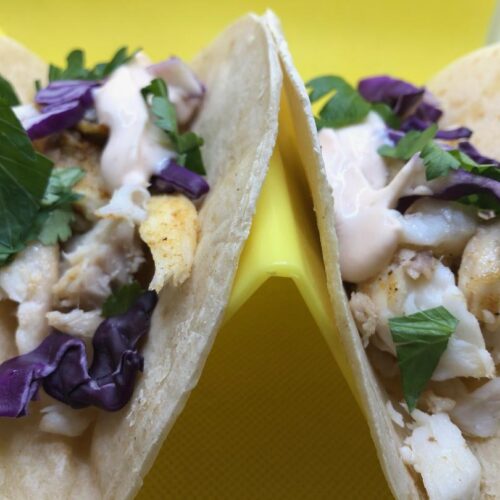 Fish Tacos With Guacamole
I wasn't a big fan of fish in my young ages, but knowing the benefits and goodness of them, my mother made a point of making fish once a week. As I grew older I appreciated them more and naturally, expanded my taste buds and became somewhat of a junior fish connoisseur.
The kids first got intrigued with fish when we started fishing a few years ago and they tasted their own catch. From there on it became fun as we tried different fish and compared them.
I also try to cook fish once a week. Their favourites used to be baked salmon and haddock fish and chips, until I made this fish taco once. They have been requesting it quite often and it gives me so much pleasure watching them devour these tacos.
The recipe takes all the authentic elements I could learn from years of working with Mexican recipes and of course the guacamole - which I sometimes switch with Mexican street corn - is a nice condiment on its own or on top of the tacos. The link for my guacamole recipe is posted below this recipe.
I hope you enjoy as much as we do.
Ingredients
THE FISH

6-8

ea

deboned full-size fillets of tilapia

½

tsp

cumin

½

tsp

salt

½

tsp

freshly ground black pepper

¼

tsp

cayenne powder

1

tbsp

melted butter

1

tbsp

olive oil

FOR THE TACO FIXINGS & SAUCE

1

cup

cilantro

roughly chopped

1

cup

red cabbage

shredded

½

cup

sour cream or plain Greek yogurt

½

tbsp

sriracha sauce

also works with chipotle powder

2

packs

6 inch authentic corn tortillas

Casa Bonita, La Burrita or similar
Instructions
For ovens with top and bottom elements, please your rack in the middle. For ovens with only a top element, place your rack closer to the bottom. Preheat oven to 365 Fahrenheit.

In a small bowl, mix the dry spices well (cumin, salt, pepper & cayenne)

Line a baking sheet with foil and drizzle it very lightly with a bit of olive oil. Lay the fillets on it and drizzle the rest of the olive oil on them, and spread evenly on the fillets with the back of a spoon. Dab each fillet with a bit of butter, then sprinkle them evenly with the dry spice mix.

Cook for about 20 minutes or until the edges of the fillets start to brown. This will add to your texture.

Remove the fish from the oven and flake the fillets.

Heat your tortillas on a hot skillet or pan as instructed, add your fish and assemble your taco as desired. Guacamole recipe link is below.
Guacamole recipe link:
https://www.nazari.ca/easy-authentic-guacamole-with-semi-chunky-avocados/