Golden Baked Chicken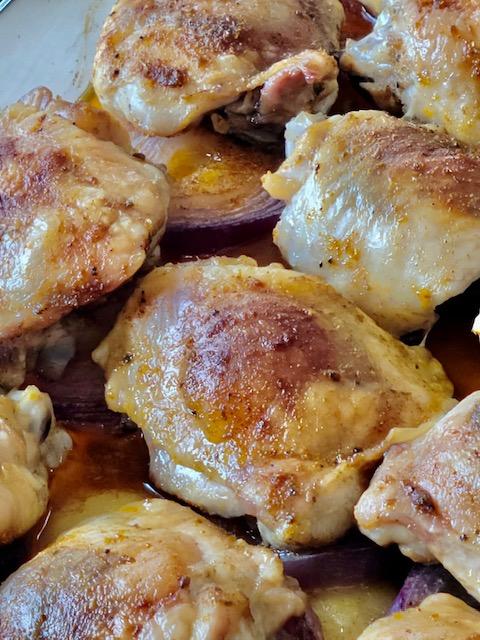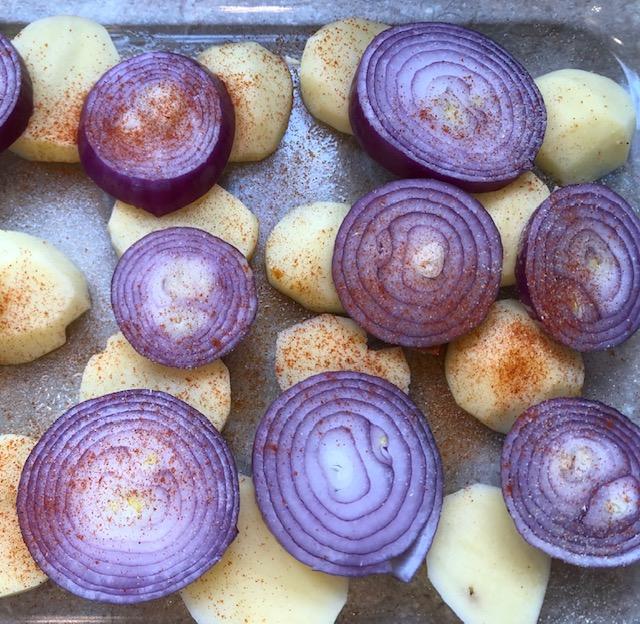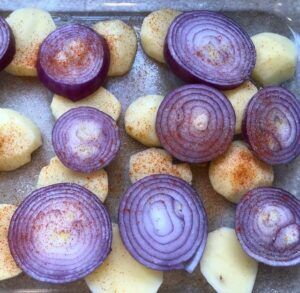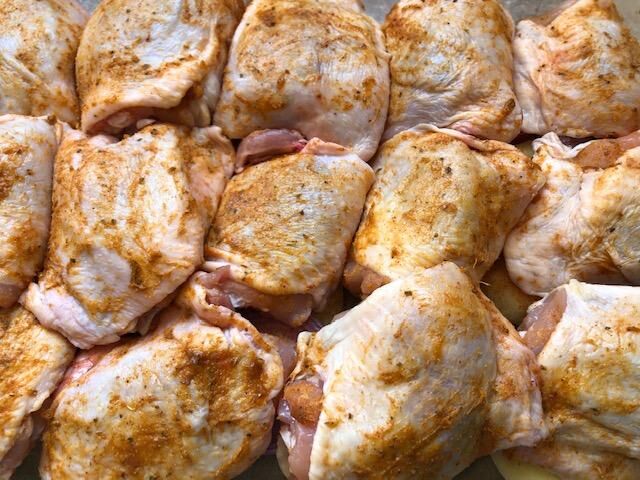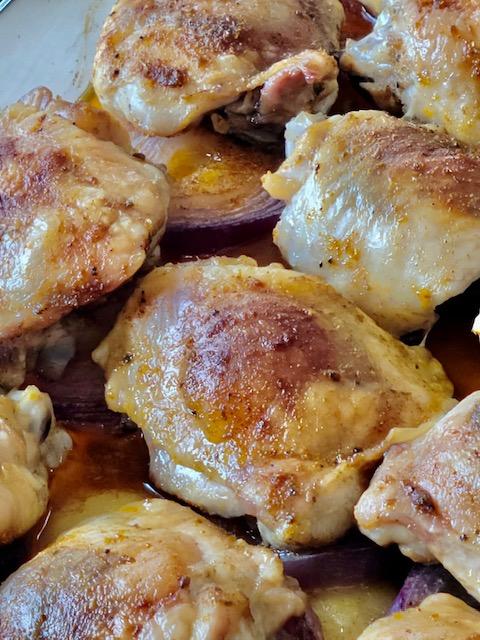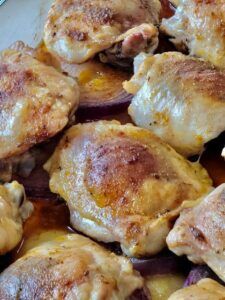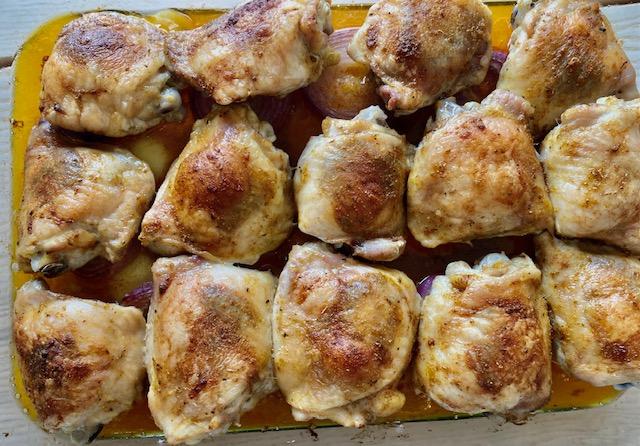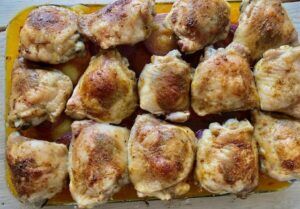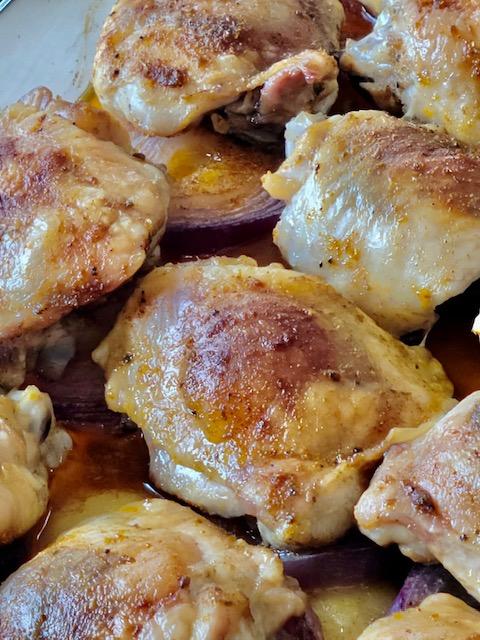 Golden Baked Chicken
This gorgeous golden baked chicken recipe is delicious and cost effective. It is not only visually pleasing to serve at any gathering, it goes well with any bread, pilaf, salad or sauce.
It goes particularly well with Aji Verde as well - https://www.nazari.ca/delicious-green-jalapeno-sauce/
The onion and potato rounds raise the chicken thighs, so the butter and fat renders to the bottom and leaves you with a lightly crisped brown skin and a flavor to savor. Prep and cook time suits our busy schedule and it could also be prepped in advance. Serving size is for 6 to 8 people given that it will be not be served unaccompanied.
Ingredients
3

lbs

bone-in, skin-on chicken thighs

about 12-15 pieces

2

ea

large onions

cut in ¼ inch rounds

2

ea

large potatoes

cut in ¼ inch rounds

2

tbsp

butter

soft, at room temperature

1

tsp

onion powder

1

tsp

garlic powder

and some extra to sprinkle

1

tsp

salt

and some extra to sprinkle

½

tsp

freshly ground black pepper

2

tsp

paprika

and some extra to sprinkle

1

tsp

ground cumin

½

tsp

ground coriander
Instructions
If your oven only has the top element, use the bottom rack. If it has a top and bottom element, use middle rack. Heat oven to 350 degrees Fahrenheit.

In a small bowl, mix the butter and dry spices into a uniform paste.

Lightly spray the bottom of an oven safe casserole with olive oil to avoid sticking. Set the onion rounds in a layer, about 2 inches apart. Sprinkle lightly with salt, garlic powder and paprika. Layer the potato rounds to bridge between the onion rounds and sprinkle them lightly with salt, garlic powder and paprika

With your finger, gently open up a hole between the skin and flesh of the thighs. Using a small spoon, push a small bit of the mixture under the skins and rub down to press and spread it between the skin and the flesh. Rub the outside of the entire thighs lightly with the mixture and place in the casserole.

Bake for 35 minutes or until skin turns lightly brown. Then broil for 5 minutes at 485 degrees until skin is golden brown. Remove and rest for 5 minutes before serving.
My Aji Verde green jalapeño sauce that would be a great pair for this chicken: