Pulled Pork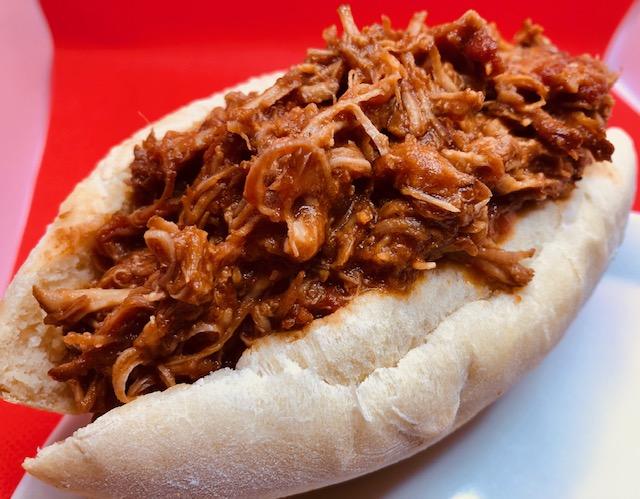 (Instant Pot & Slow Cooker)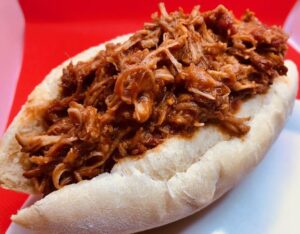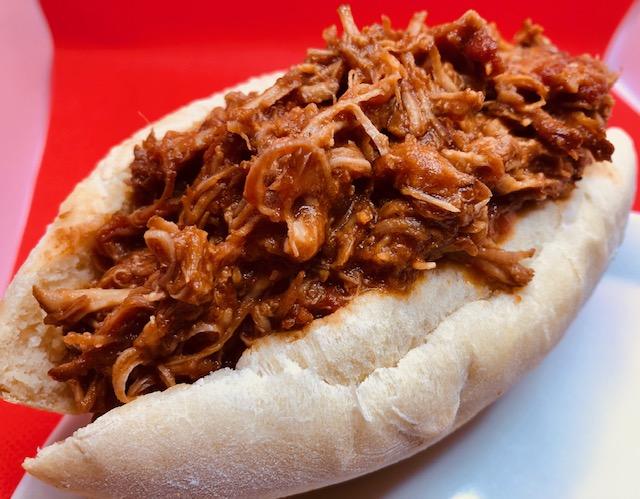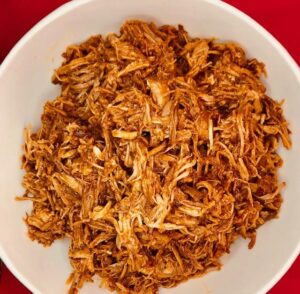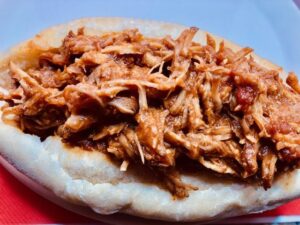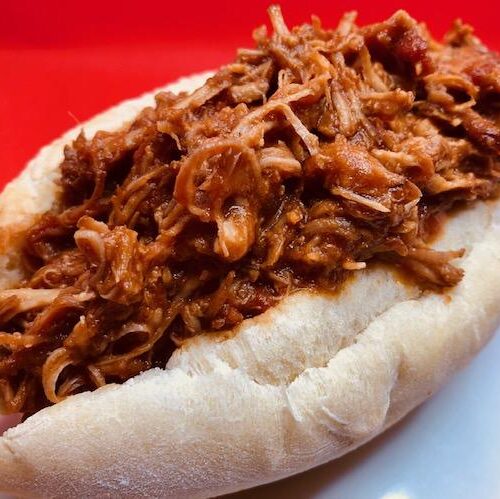 Pulled Pork - (Instant Pot and Slow Cooker)
Pulled pork is a very rich and delicious food and often times people think it is too time-consuming, which is true if you want to slow cook. However, it freezes very well and if you make a larger batch, you can easily store for future use. Just defrost, heat up and add a couple of spoons of barbecue sauce.
This recipe has been tried and tested for duck and chicken as well. Though chicken is less fatty than pork and duck, once mixed with the sauce it will taste just as good.
Instead of pork butt, I use the shoulder cut since it generally has less fat, and I trim the fat so that there's not too much, but just enough.
The cooking time mentioned here includes the time it takes the Instant Pot to pressure up, cook, and a 30-minute natural release.
Use your favourite barbecue sauce, or you can make your own using my recipe:
https://www.nazari.ca/homemade-bbq-sauce/
Enjoy!
Equipment
Instant Pot or Slow Cooker
Ingredients
3

lbs

pork shoulder

trimmed to medium, cut into 3 inch cubes

1

tbsp

brown sugar

packed

2

tsp

paprika

2

tsp

garlic powder

2

tsp

onion powder

1

tsp

salt

1

tsp

freshly ground black pepper

½

tsp

cumin

¼

tsp

cayenne pepper

2

tbsp

olive oil

½

cup

apple cider vinegar

2

cups

barbecue sauce of choice

1¼

cup

beef broth

or a combination of 1¼ cup water and a small beef bullion
Instructions
In a large bowl, mix the brown sugar, paprika, garlic and onion powders, salt, pepper, cayenne and cumin well. Add the pork cubes to the mix, toss and rub to coat all the pieces evenly. Cover and refrigerate for 30 minutes.

In another bowl whisk one cup of the barbecue sauce and apple cider vinegar and the broth.

If using an Instant Pot:

Turn it on to sauté setting, add the olive oil and allow to heat up. Then add the pork cubes and brown on all sides for 5 minutes. If they all do not fit, add a batch, brown, remove and do another batch. Once all cubes are done, add the remaining 1/4 cup of broth and deglaze the pot, scraping all the brown bits and turn the pot off.

Place the cubes in the pot, add the barbecue mixture, lock in the lid and set to cook for 40 minutes on high pressure. Once done, allow for natural release for 30 minutes before you open the lid.

Remove the meat from the pot and shred using two forks. Mix in the remaining barbecue sauce and enjoy.

If using a slow cooker:

You will have to do the sauté in a separate pan, then transfer everything into the slow cooker.

Cook on low setting for 8 hours, or high setting for 4 hours, remove and shred using two forks. Mix in the remaining barbecue sauce and enjoy.
Link to my homemade barbecue sauce: